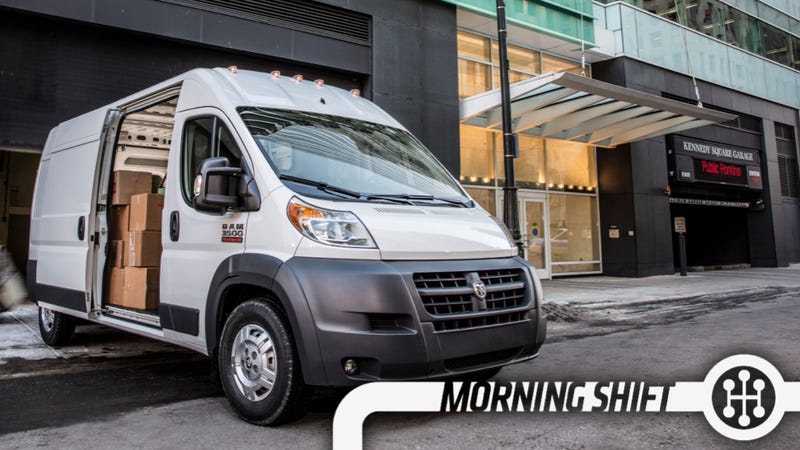 This is The Morning Shift, our one-stop daily roundup of all the auto news that's actually important — all in one place at 9:00 AM. Or, you could spend all day waiting for other sites to parse it out to you one story at a time. Isn't your time more important?
1st Gear: The Time For Vans Has Come
Bloomberg picks up on a trend we're all about lately: Vans. We love vans. America loves vans. European vans, in most ways, are better. We are now getting European vans.
Bloomberg, of course, ties this to the restarting economy, construction growth, a need for more fuel economy, blah blah blah blah blah. They're right, but we're excited for different reasons.
We'll have the NV200 and Transit Connect as small vans here in the U.S., as well as the Ram ProMaster, Mercedes Sprinter, and Ford Transit as big o'l stonkin vans. We think this is the start of a new van culture in America.