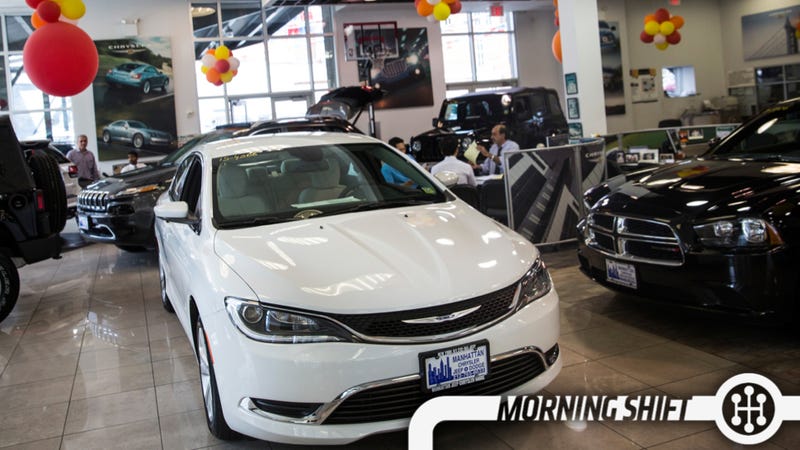 This is The Morning Shift, our one-stop daily roundup of all the auto news that's actually important — all in one place every weekday morning. Or, you could spend all day waiting for other sites to parse it out to you one story at a time. Isn't your time more important?
1st Gear: America!
With all this talk of an inevitable slow down in car sales, we're clearly not there yet as the big number from yesterday's car sales is: 17.5 million. That's the seasonally adjusted annual selling rate (SAAR), per the Freep, which is the first time in eight years that number has been above 17 million.
Analysts had expected somewhere around 16.6 million as the SAAR, which means that expectations were beat by nearly a million cars. Now, that doesn't mean a million more cars were sold (there were about 1.58 million cars sold in total), just that taken as a year and adjusted for seasonality the amount of cars sold over 12 months is more than expected.
It's good news, and you can thank low interest rates, an improving/stable economy, and a lot of advertising.
2nd Gear: SUV/Trucks/Crossovers Lead The Way!
Winners and losers last month can generally be classified as "people who make lots of crossover/suvs and everyone else." Jeep was way up at 48.7%, as was Toyota and Audi.