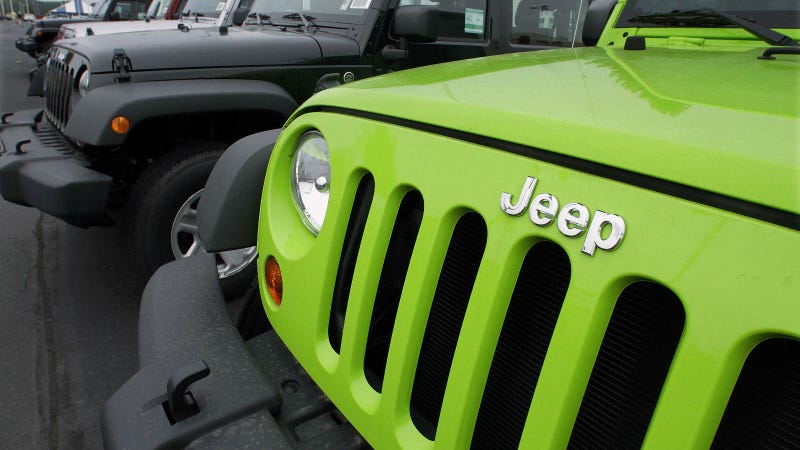 We mentioned in the Morning Shift that incentives and discounts were strong this month, giving the Chrysler Group had the best August sales since 2002, with an increase of 20%. Nissan sales were up 12%, but not all brands had a hot summer.
According to GoodCarBadCar.net, Chrysler's primary boost came from its Jeep brand that sold almost 70,000 units in August, an increase of almost 49% compared to last year.
The introduction of the all new and much improved 2015 Chrysler 200 gave the automaker an increase of 6%. Ram pickup sales posted a 38.7% gain. But not all brands under FCA experienced growth; Dodge fell 6% and Fiat had a decrease of almost 20%.
While Nissan Motor Company had a strong month, it was entirely due to mainstream Nissan sales which grew 15%. Vehicles like the Altima and Rogue are incredibly popular among car-buyers. However, Nissan's luxury division Infiniti struggles to find customers; sales declined almost 23%. Disappointing new models like the Q50 combined with a confusing naming scheme, keeps the brand lagging behind its German rivals.
Toyota reported a modest boost of 6% while Volkswagen continues to flounder in the U.S. market; it posted an almost 13% decrease for August. Ford and GM sales overall remained stagnant or had minimal percentage losses.
My Take - Jeep's dominance makes sense. I have had numerous people ask me to assist them with Wrangler or Grand Cherokee purchase. Personally I find Nissan too boring to recommend, and most customers I speak perceive them as "below" Honda and Toyota, but there are good deals to be had on Nissan products.
Do you think Volkswagen and Infinti will ever make a comeback?