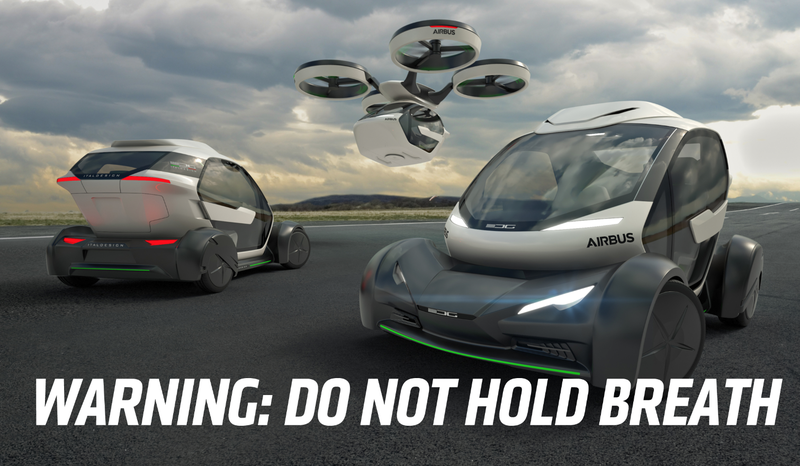 Airplane-maker Airbus and legendary coachbuilder Italdesign have teamed up to make a novel flying-car concept called Pop.Up that, like all flying car concepts, is just two years away from never fucking going to happen.
Someday very soon, it's likely that you sure as shit won't be buzzing around the city in one of these innovative little designs.
That's sort of too bad, because the fundamental concept behind this particular flying car is a little more viable and clever than the usual flying car concept. I mean, not much more viable, since there's still the issues of battery life while airborne, managing many individual flying vehicles over a congested city, dealing with minor mechanical and accident issues without plummeting out of the sky, untrained drivers/pilots, and more.