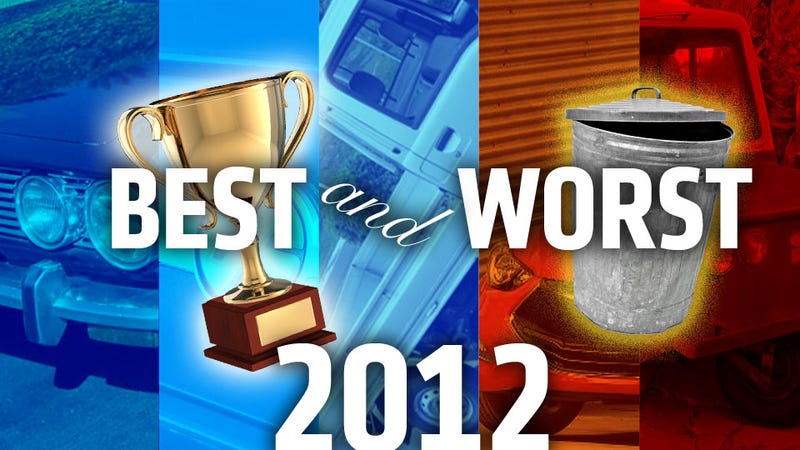 Before I started my brave new life writing here at Jalopnik, I used to do my end-of-year, cars-I've-driven reviews at Macarthur Park in Los Angeles, to a collected crowd of sleeping vagrants and loud, opinionated ducks.
This year, dear readers, I have the honor of asking you to be my urine-soaked drunks and asshole waterfowl.
I've driven a really terrific assortment of cars this year, so picking favorites was tricky. There's some amazing cars that I didn't put on this list because I want to make a generally attainable list— that's why the otherwise remarkable Porsche Panamera Turbo S isn't on here. Yes, it's an incredible car, but if you have $200 grand to throw around, you sure as hell don't give a crap about what I think. Do, you, you monocle-wearing bastards?