Some cars are so beautiful that it hits you like a canned ham fired from a cannon. The original Jaguar E-Type is one of those, a car capable of generating spit-takes and the sorts of looks that'll get you kicked out of playgrounds.
The Alfa Romeo 105/115 series coupés aren't exactly like that. I think they're beautiful as well, but it's beautiful in that way things are when they're just so right. Like seeing an elegant suspension bridge or a gazelle running— there's something about something so perfectly designed it makes your chest hurt a little bit.
I've never met another car guy who didn't like the Alfa Romeo 2000 GTV, at least on some level. Sure, you can bitch about Italian reliability, but that's about the limit of anyone badmouthing this car. Along with maybe the BMW 2002 or the first-gen GTi or perhaps an early Mustang, I've just never met anyone who hasn't felt twinges of desire for these cars.
(Full Disclosure: I wanted to drive this pretty little jewel so badly, I pestered my friend Amanda White of i am 8 bit until she relented and gave me the keys. All I had to give her was a verbal promise to get the hell out of her face, already.)
Amanda's had her '74 Alfa since '98 or so. She's not necessarily a hardcore gearhead, but her taste is impeccable and she keeps her car up reasonably well. But it is a 30something daily driver, and as such isn't perfect. As of writing, the gear synchros are pretty badly worn, there's dings and dents and rips and tears, and the new muffler she had put on isn't really doing any muffling. I think there's a bad weld in there, as the car is really, pleasingly loud, and backfires occasionally.
G/O Media may get a commission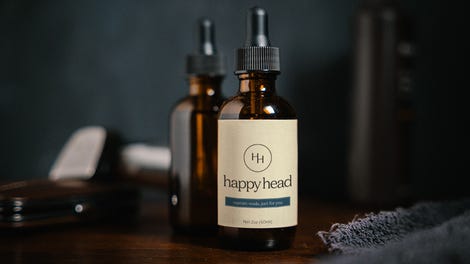 It's less of a car and more of a "converts Italian gasoline-into-raw charm" machine.
There's something about the overall proportions of this car that just get me. There are more dramatic looking cars out there, but Giugiaro's crisp, handsome body is as close to a perfect sporting coupé body as I could imagine. The size of the greenhouse to the rear deck, the creases on the tops of the front fenders, the ratio of wheel size to body— how did he get everything so right? I'm not sure if it was a chalkboard full of math or a baby's heart sacrificed to some Etruscan god, but I don't really care. It worked.
In addition to the overall look, the car is full of pleasing details that make it seem like a fine scientific instrument of some kind. The doorhandles are unique, with a centrally-placed keyhole on the grooved grip, the grille and face of the car, with its smaller inboard lights has just the right amount of detail, the elegant bumpers, hell, even the engine looks great, with its stamped script on the twin-cam valve cover. It actually calms me to look at it.
INTERIOR (7/10)
The overall feel of the interior is great. The driving position is almost ideal, relaxed but upright enough to give good access to the important things. The gearshift is a suitably old-school long, ball-topped rod, like a giant's licorice lollipop, and the steering wheel is a thin-rimmed, deeply dished wood-and-metal ideal. The pedals are also worth a mention. I can't recall a more oddly beautiful set of pedals in a car.
Look at that gas pedal! It looks like it was lovingly hand-carved from driftwood by Henry Moore. I have no idea why Alfa made an accelerator look like that when the usual rounded oblong would have worked, but I'm glad they did. It's so beautifully, senselessly Italian that I bet if you powdered it and drank it you'd turn into a pretty dark-haired girl on a Vespa.
Those are the good parts. The bad part is about almost every control other than the three I mentioned. They seem to have been placed on the dash based on dragonfly flight patterns or some other incomprehensible metric. Now that I think about it, I bet when this dash was being mocked up in clay, some junior level designer was instructed to grab the controls from a bin by the handful and just fling them at the wet clay, and that'd be good enough. Seriously, it's like that. Wipers are a tiny toggle switch low on the center console, above the ashtray. Indicators are in the expected location, but the lights are on an identical stalk that seems to, defying the laws of physics, occupy exactly the same space as the indicator stalk, causing you to flash your lights every time you go to change lanes. The trunk release is hidden in the doorjamb. The symbols on the switches seem to have been designed by the guy who makes the puzzles for the Mensa exam. It's bewildering but charming.
There's other puzzles as well. Like the funny raised area in the rear roof to, I think, give rear passengers a bit more headroom. Even if legroom back there is at best a myth. So, longer double-amputees should be right at home.

ACCELERATION (7/10)
I'm pretty familiar with early-70s imports, so this was the biggest surprise— the "veloce" part of the name isn't Italian marketing hype. The twin-cam four burbling right in front of your feet makes a respectable 130 hp, which feels very spirited pulling a mere 2200 lbs of Alfa.
As an aside, that same basic engine had a forty-year run, being produced up until 1994. After driving it, I can see why they never wanted to stop making them.
I took the car up into the steep hills of Silverlake, and it climbed eagerly and determinedly. On the straights, when you give it the risotto in third, it pulls strong and fast. And loud, in the case of this one and it's perforated muffler. It's just fun.


BRAKING (6/10)
The brakes— discs all around— did a fine job of taking the speed away. I didn't notice any fade or other issues, but I didn't drive it long or hard enough to really know the brakes intimately. I didn't slide into anything, and they felt solid and good. You know, for a 40-year old car.


RIDE (6/10)
I was comfortable enough in the car, but my standards are pretty low, driving my bouncy old Beetle as often as I do. The ride was absolutely loosened by time, and there is some degree of bounciness over rough roads, but I can't imagine the driver really caring, since there's so much fun to be had. A cranky passenger may complain a bit, but I bet you could drown them out with the radio or throttle.

Engine: 1962cc twin-cam fuel-injected I4
Power: 130 HP @ 5500 RPM / 133 ft-lbs @ 3000 RPM
Transmission: 5-speed, limited-slip differential
0-60 Time: 8.9 sec
Top Speed: 122 MPH
Drivetrain: Rear-Wheel Drive
Curb Weight: ~ 2264 LBS
Seating: 2+2
MPG: ~23 city/26 HWY est.
MSRP: $5000- $25,000 depending on condition
HANDLING (7/10)
Even factoring in the worn quality of much of the car, this thing is nimble and a very capable handler. The steering is precise and direct. It's unassisted, so you feel everything, and it's not even that heavy at low speeds. The car is pretty neutral-feeling, but the rear can break away in a turn if pushed hard. I suspect tires make a lot of difference here.
The car's small dimensions and light weight, along with the potent engine add up to a really fun package. It's not really go-kart-esque like an old Mini or anything, but it feels able and willing, and I can see why these proved effective competition cars. More road rally than track, but I think it could handle either admirably. That's an easy statement for me to make, since there's 40 or so years of many, many people campaigning GTVs with great results.
GEARBOX (7/10)
This is a novel thing for an early 70s-car as well. The GTV has a 5-speed gearbox, in an era when 3 speeds were still common. The example I drove had pretty worn synchros, so shifting was a bit noisy until you got used to the box's quirks. Once you do, it's a nice transmission, with well-selected ratios and a long, old-school stick with a nice direct feel. The linkages are pretty short, so everything feels quite direct, since the transmission's almost sitting on your lap.

USABILITY (6/10)
You could absolutely and happily use the GTV as a daily driver, provided you were willing to accept and work with the car. For one or two people, the space is more than adequate, but that rear seat really is pretty small, and the trunk isn't exactly cavernous. Alfa's reputation for reliability also isn't the best, but this particular model fares better than most, I've heard, and it's not so uncommon that parts are hard to find. Parts are available, though they're not quite as well-stocked and cheap as parts for some similar cars of the era, like a BMW 2002.
I think a little extra planning and foresight by the owner can go a long way, and I wouldn't hesitate recommending a GTV to someone as a daily driver. If they're willing to place joy over practicality, at least a bit.


CHARACTER (9/10)
It's hard to imagine a more well-rounded, charming, and engaging car than an Alfa Romeo GTV. It looks incredible, a just-right combination of curves and creases and glass that never fails to make me ache in that way when I see one. It's got engaging performance, a good sound, just enough weirdness in the interior to be interesting even to non-gearheads, and it's aged beautifully. This is, in many ways, exactly what a classic car should be.


COLLECTIBILITY (7/10)
You and I are close, right? Of course we are. So I'm going to tell you the truth: I don't really know why some cars end up being hyper-collectible, and others don't. I don't think anyone does. From what I can tell, the value of a GTV depends very heavily on condition, and prices can range from $5000 to $25,000 or so. So let's not get too bogged down in the necromancy of classic car values. I think the Alfa Romeo GTV is quite collectible, and there will always be people around who appreciate such a pretty and well-rounded classic like this. Aside from the southwest, I suspect that rust has claimed most of the unrestored examples of these, so if you see a decent one that you like, I feel comfortable advising you to grab it, post haste.
71/100
EXTERIOR (9/10)
INTERIOR (7/10)
ACCELERATION (7/10)
BRAKING (6/10)
RIDE (6/10)
HANDLING (7/10)
GEARBOX (7/10)
USABILITY (6/10)
CHARACTER (9/10)
COLLECTIBILITY (7/10)
Alfa Romeo GT Veloce