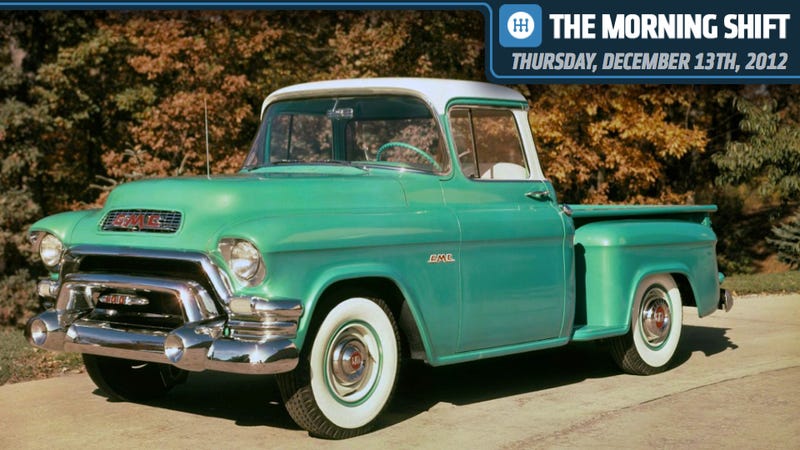 This is the Morning Shift, our one-stop daily roundup of all the auto news that's actually important — all in one place at 9:00 AM. Or, you could spend all day waiting for other sites to parcel it out to you one story at a time. Isn't your time more important?
---
1st Gear: GM Finds Truck Owners Want Trucks To Look Like Trucks
The Detroit News says General Motors, which is unveiling the 2014 Chevrolet Silverado and GMC Sierra this morning (look below), did extensive testing on the trucks' interiors while the vehicles were under development. Its finding: truck owners didn't want trucks with fancy car-like interiors. (Remember the Lincoln Blackwood? No?) "They want it to look like a truck. They want it to feel like a truck," said Helen Emsley, GM's interior director of design for performance vehicles and full-size trucks. (Yes, that's her title.) "They want it to handle like a truck, and the interior especially," she told the News. The story details the numerous clinics that GM did on the trucks, which are replacing some of the oldest models on the market. It's important for GM to get these trucks right, because pickups only get a complete overhaul every decade.
---