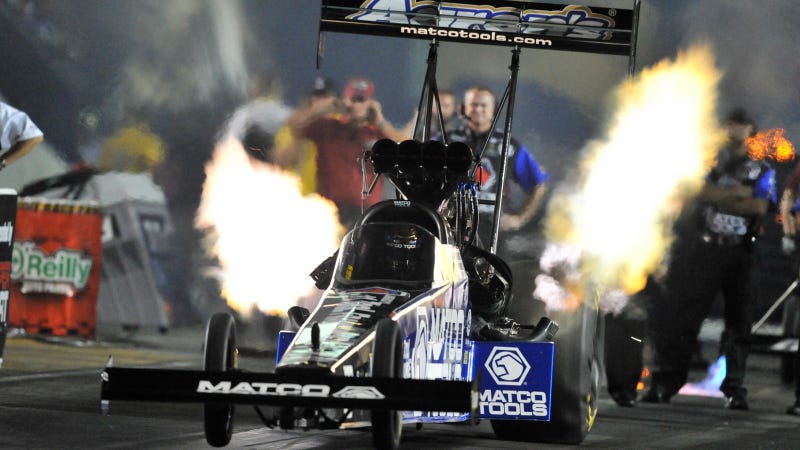 On fire is a double entendre where Antron Brown is concerned. His engine caught fire and burned his hands Sunday, but he was on fire — figuratively speaking — on the track, too this year. When the smoke cleared, Brown was crowned NHRA's Top Fuel champion.
Brown isn't just a talented drag racer and all around badass, he's the first African American driver in history to win a major auto racing title.
Drag racing is the American motorsport that's always been the most diverse, going all the way back to Mr. Pitiful and his rocket-powered Beetle. There are credible female drivers who win races, too.