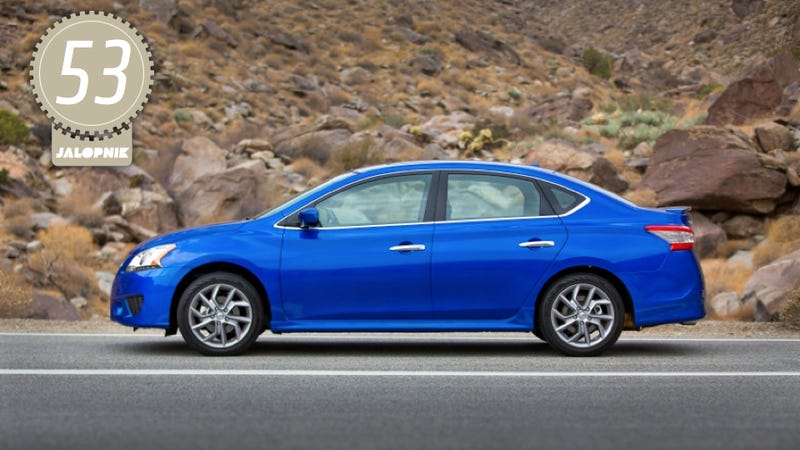 The compact segment is fiercely contended, with strong competitors coming from every major carmaker. With increasing quality deriving from each geographical location, expectations are rising, and customers are no longer willing to settle for a crappy econobox.
Rather, they expect midsize sedan-like luxuries, with improved fuel efficiency to boot. An engaging driving experience is no longer an unanswered wish, it's now an expected demand. Simply put, the compact buyer expects to receive more, but not pay more.
They are, by all accounts, a bunch of greedy buggers.
(Full Disclosure: Nissan wanted me to drive the new Sentra so badly they flew me out to San Francisco and put me up in a delightful hotel by the ocean. At dinner a lovely gentleman kept calling me Alan. I left it too long to correct him, so in the end I went along with it. So, from this day forth, please refer to me as Alan.)
The 2013 Nissan Sentra is Nissan's bullet designed to elevate the Japanese manufacturer to the forefront of the compact segment. For 2013, the Sentra receives a full model change, boasting a sleeker exterior, trickle down technology from the Altima, and competitor-crushing rear legroom. The Sentra has even spent time with Nicole Richie's dietician, dropping 150-pounds. And let's not forget the class-leading impressive 34 MPG combined.