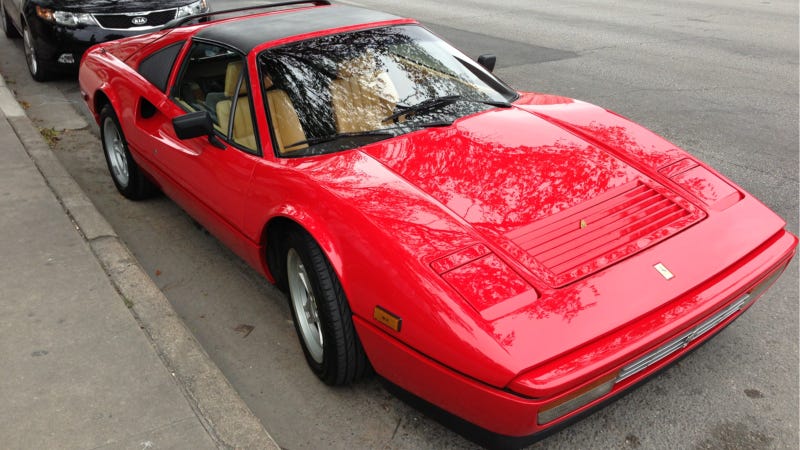 Welcome to Found Around Town, where we feature cars we find in a city where interesting ones are rare because everyone drives a Prius or rides a bicycle: Austin, Texas.
If you're like me, you're always wondering what kind of car you're going to buy next. Even though I'm very happy with my current whip and I plan on keeping it until it dies, I'm kind of always wondering what else is out there. Call it natural car curiosity.
But ever since I found this very red and very pretty Ferrari 328 GTS near downtown Austin, I stopped wondering. I want a used Ferrari next. Go big or go home, right? Forget reliability, insanely expensive maintenance and parts, lots and lots of fires, or the fact that you may come off looking like a douche. Nobody ever bought a Ferrari purely for left-brain reasons. And after seeing it, my girlfriend also declared that we need one, so I've got that going for me too. So what better place to start than this 328?