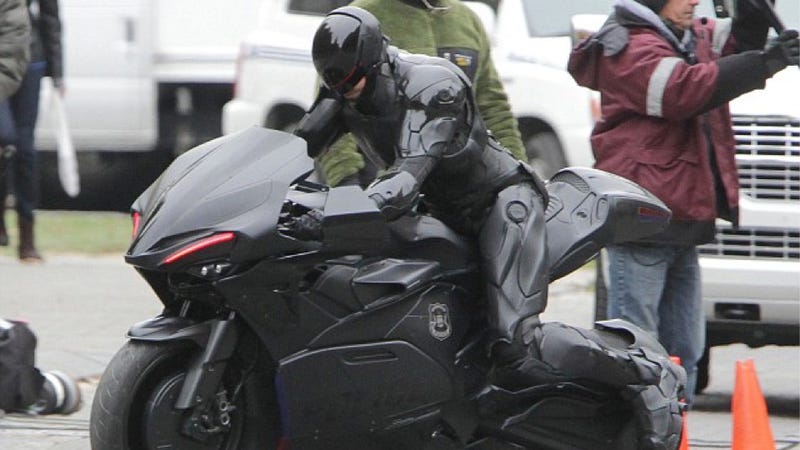 Oh, Hollywood. You give us a great film that people come to love and adore, and then you wait a few decades and think you can do it better. Then you fail miserably. The Italian Job, Planet of the Apes, Death Race 2000 and The Day The Earth Stood Still are just some of my favorite films victimized by a horrendously awful remake.
The next one I can add to that list is Robocop, the fantastic 1987 action movie whose remake is due out in 2014.
Earlier this week we showed you two of Robocop's new robo-cars, including a Ford Taurus and an (ugh) Dodge Caliber. Now, care of the The Daily Mail, we have pictures of his new police motorcycle as well.