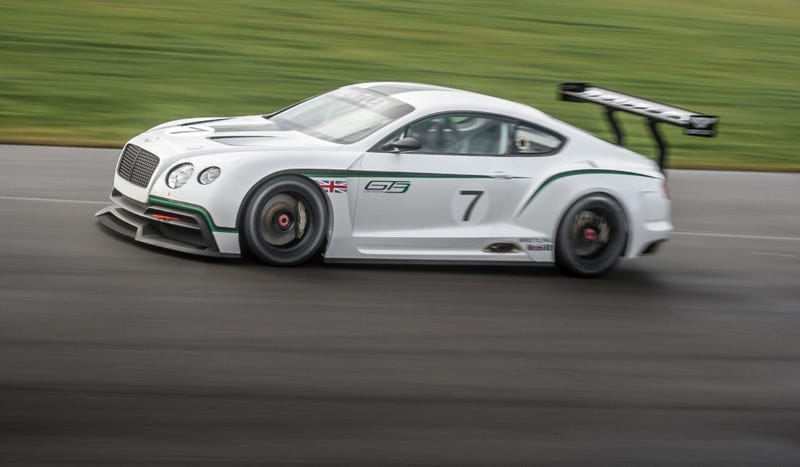 Bentley has a storied history at Le Mans, but since 2003 they have been conspicuously absent from motorsports.
That all changes in 2013 with this, the Continental GT3.
The Continental GT3 is based on the Continental GT Speed that Bentley recently introduced. That means that the GT3 has a W12 engine, not the lighter and livelier V8 that debuted earlier this year. This is also the first Continental to be rear-wheel drive, since the rules and regulations of GT racing don't allow all-wheel drive.