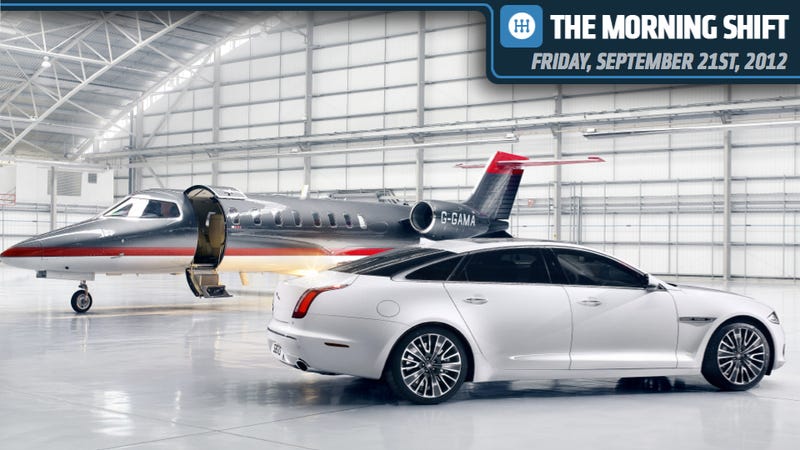 This is the Morning Shift, our one-stop daily roundup of all the auto news that's actually important — all in one place at 9:00 AM. Or, you could spend all day waiting for other sites to parcel it out to you one story at a time. Isn't your time more important?
---
1st Gear: Struggling Opel Lets German Buyers Return Their Cars
Reuters reports that Opel is taking a page out of Hyundai's book a few years ago. It's giving buyers the opportunity to return their new cars and walk away, without any penalty. The program is called "Thrilled, Or Just Return It." Buyers have 30 days or 3,000 kilometers to change their minds, and the program is only open to cars purchased in Germany. "We want to win new fans of the brand with this deal. Whoever drives our cars for the first time will quickly be convinced of the quality and innovation of our cars," Opel interim chief Thomas Sedran said in a statement. There's no expiration date on the program, and Opel isn't saying whether it plans to expand it beyond its home market.
The program is something like Hyundai Assurance, which the Korean car company rolled out in 2009, when the economic sky was falling. It let buyers return their cars if they lost their jobs. Analysts say the Opel program can be seen two ways: a sign of confidence that few buyers will take Opel up on the offer. But "it also can appear in the minds of a buyer as if the company is on the verge of desperation," Stefan Bratzel, head of the CAM auto industry think-tank, told Reuters.
---
2nd Gear: If You Want This Jaguar, Get Online At Noon
And at the completely opposite end of the scale, Jaguar is teaming up with luxury goods site Gilt.com to sell cars. Or specifically, one car model: the 2013 Jaguar XJL Ultimate, in Polaris White exterior with Jet Black interior trim. The sale starts today at noon ET and there are just 30 available for the U.S. (You have to register in advance here.) You'll pay $155,875, but that also comes with a vacation package to London and a stay in the Jaguar Suite at 51 Buckingham Gate, a hotel that's part of the Taj Group, and a ton of extras. This is the most expensive thing that Gilt.com has ever sold and it fits right in with the new ways luxury carmakers are trying to appeal to customers that we told you about the other day. Even if you can't afford anything on the site, it's worth keeping an eye on Gilt.com. This kind of promotion is something that other carmakers are going to want to try if the Jaguar Ultimate sells.