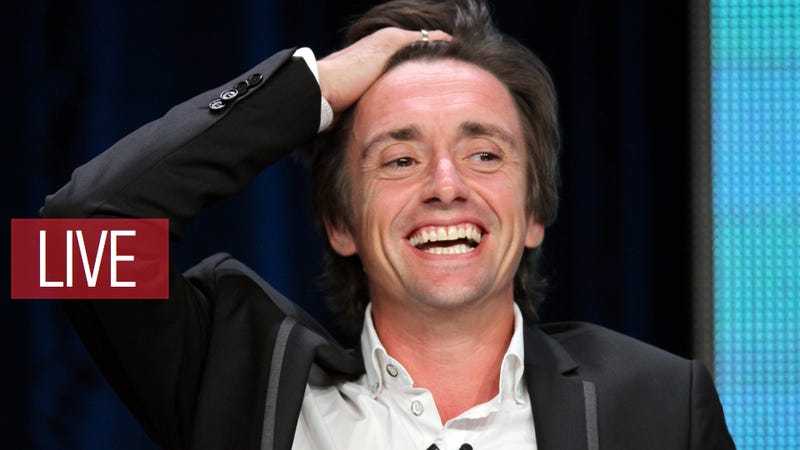 Welcome to yet another installment of Jalopnik Live, where we let you ask the newsmakers and stars of the automotive world the questions that you really want to hear the answers to.
Today's guest is a true international automotive superstar. Affectionately known as "The Hamster," Richard Hammond is the youngest member of the trio that makes up the greatest motoring show... in the world: Top Gear.
Hammond came from humble beginnings in radio and is now a host of one of the world's most popular TV shows. He has traveled the world and driven nearly everything there is to drive. He's driven a Fiat through Iraq, made two — yes, two — VW Camper Vans into amphibious cars, sank a small car with a heart of gold in a Botswanan River, and is even one of our favorite celebrity car owners.