Dear movie stars and rock gods, leave the Bentleys and the AMG Mercs at the dealership and take note of these celebrities and their gearhead garages. Behold the awesome of the ten coolest living celebrity car owners, as chosen by Jalopnik readers.
Welcome back to Answers of the Day — our daily Jalopnik feature where we take the best ten responses from the previous day's Question of the Day and shine it up to show off. It's by you and for you, the Jalopnik readers. Enjoy!
Photo Credit: Paul Drummond
G/O Media may get a commission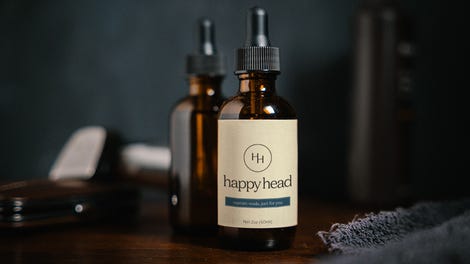 10.) Jay Leno
Suggested By: that other Honda guy
Why he's cool: It's an obvious answer, but there's a reason why you don't see Gucci Mane and his yellow 458 Italia on this list: Jay Leno may very well have the greatest car collection the world has ever seen. It's not just that he owns and restores his cars, but he works on them too, as a true gearhead should. No matter how you rank him on cool, he's got a garage that puts the rest of the world to shame, and he deserves as spot on this list.
Photo Credit: Daniel Hambury/Stringer
9.) Clint Eastwood
Suggested By: blackfriday490
Why he's cool: Clint Eastwood doesn't have a massive garage like Leno, but what he lacks in Miuras and Deusenbergs he makes up for with a daily-driver GMC Typhoon and that supremely epic Ford Gran Torino. There's no questioning Eastwood's cool, and for keeping at least two of the world's most badass production cars on the road, he secures his place on our top ten.
Photo Credit: Warner Bros. Pictures
8.) Ralph Lauren
Suggested By: CoonsA
Why he's cool: All of the fashion-focused bloggers out there with McQueen and James Dean obsessions can take some consolation in finding Ralph Lauren here. The ghosts of past cool (RIP Paul Newman) may not make the cut, but the fashion designer cool of Ralph Lauren gets him entry to this elite top ten, and his car collection rockets him into a secure #8. Bugattis, Alfas, Ferraris, Jaguars - the man has assembled a great many of the greatest cars of all time and keeps them ready to drive at all times. Now that's cool.
Photo Credit: Damian Morys
7.) Richard Hammond
Suggested By: Triborough
Why he's cool: Richard Hammond may not be making the A-list at a lot of Hollywood shindigs, but we all know that any member of the Top Gear Trinity is a sub-zero celebrity. Hammond, though, is the classiest car collector of the bunch, far outweighing the nerdy obsessions of the Pedantic One and the fickle garage of the Tall One. Hammond's Morgan obsession is well documented, and props indeed for being loopy enough to drive wood framed cars around like a wood-crazed Mike Harrell, but we'd vote The Short One onto this list just for his Opel Kadett. Oliver. We love you, Hamster — you give us all something to look up to, even if we have to look down to see you.
Photo Credit: Dave Hogan/Stringer
6.) Amber Heard
Suggested By: SennaMP4
Why she's cool: I will admit to having never heard of Amber until I saw her on Top Gear, but that's no reason why she shouldn't be up on this list. She's definitely a cool character - she's been out for a year or so now, she's a goddamn fox, and she was the hottie in Zombieland. These all score her cool points in our book, but it's the obsession with muscle cars that puts her over the top. The world is a better place knowing that a blond bombshell movie star daily drives a '68 'Stang, and does it in freakin' heels.
Photo Credit: Summit Entertainment, LLC.
5.) Rowan Atkinson
Suggested By: SennaMP4
Why he's cool: You may think that Rowan Atkinson's comedy is not to your taste, but just try and front on this man's cars. You might see him taking his McLaren F1 out for a Sunday drive, or you might see him taking his NSX on a grocery run, but that's only the faint edge of a car nut who spends his free time vintage racing Jaguars and commissioning 9-liter V-16 Rollers.
Photo Credit: Mark Thompson/Getty Images Staff
4.) Eric Bana
Suggested By: Bill__Jordan
Why he's cool: In addition to scoring cool points for being Australian, Eric Bana moved way up our list for being not just an A-list international movie star, but also a complete gearhead. With such gems as The Nugget and 2003's Hulk to his credit, it would be no surprise to see Bana in some German executive express, completely devoid of interest or personality. Instead we see Bana in his pride-and-joy 1974 aussie Ford XB Coupe, boldly plowing into a tree in Tasmania. Honestly, just watch Love the Beast. You rebuild that racing Falcon, Eric Bana; you rebuild it straight into our hearts.
Photo Credit: Whyte House Productions
3.) Billy Gibbons
Suggested By: British_Looks_British_Reliability
Why he's cool: Billy Gibbons didn't just make videos of early '80s floozies tearing ass in hot rods and showing their underoos, he built his custom cars in the real world, too. Here's his $900,000, 23-foot long lead sled CadZZilla terrorizing the unsuspecting visitors of last year's Goodwood Revival, where he undoubtedly out-bearded every car anorak there. Mr. Gibbons, you are our hot rod hero.
Photo Credit: Smudge 9000
2.) Brian Johnson
Suggested By: exoticautos
Why he's cool: Brian Johnson could very well be at the top of this list. He's a vintage racer (as you can see), he's got more classic rides that I care to name, and, oh yeah, he's the singer for AC/DC. No shame in being number two, Mr. Brian "Brain" Johnson, you did good.
Photo Credit: lecates
1.) Nick Mason
Suggested By: Gamecat235
Why he's cool: So you're the drummer for Pink Floyd. What do you do? Buy Ferraris of course! From his ungodly-cool 512 BB LM to his still-racing 250 GTO, this is by far the most rock star car collection we've heard of, owned by what may be the most rock star rock star still around. That's his omnipotent-spec McLaren F1 GTR you're looking at. Nick Mason, we want your life.
Photo Credit: Mark J. James