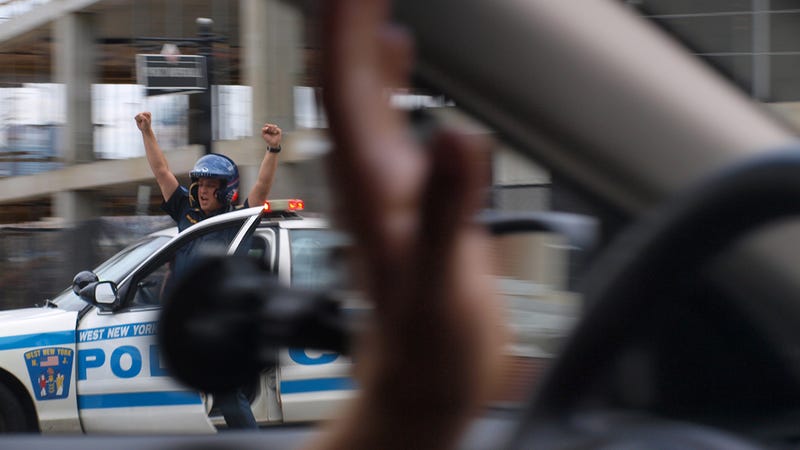 I was about to go on the most reckless drive of my life — cutting lanes, driving on the wrong side of the road, flying past pedestrians at over 100 miles an hour. There would be police cheering me on. Something is happening in New Jersey.
Technically, those police would not be cheering me on, but rather my driver. That's understandable, because while I'm a talentless hack, my wheelman would be German Formula One driver Sebastian Vettel.
My greatest feat of driving was sliding my parents' Volvo station wagon in a field. Sebastian Vettel's greatest feat of driving was winning two back-to-back world championships by the time he was 24.
I was one of a couple dozen press people waiting at the Weehawken ferry terminal parking lot for a chance to get a ride with either the aforementioned Herr Vettel or ex-F1 pilot and genuinely awesome dude David Coulthard. They were picking up journalists and driving the street course for next year's New Jersey Grand Prix.
It was going to be a nice PR gig for Infiniti, because they got to show off their new Audi S5 competitor, the G37 IPL. Red Bull Racing was happy because they got to increase their brand as the New York area steps closer to having a home grand prix. That and they'd booked Vettel on Letterman that night and they needed to keep him busy.