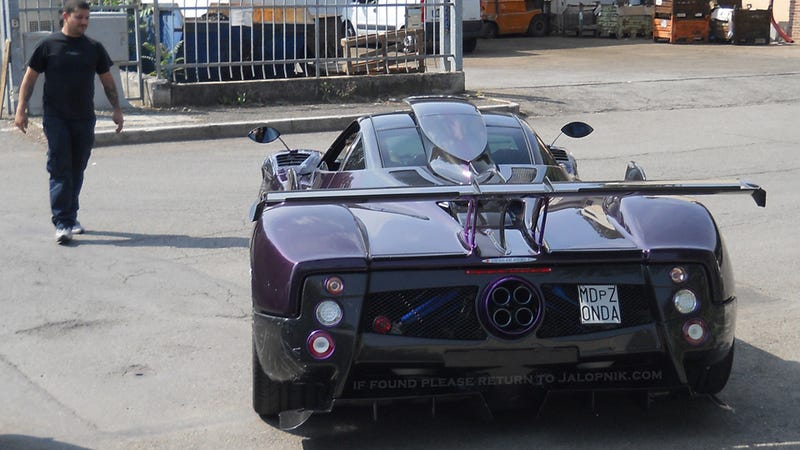 Even though Pagani is building the Huayra now, they'll still make you a Zonda if you ask for one. That's what F1 star Lewis Hamilton did, comissioning a one-off version with 760 HP and manual gearbox. These are the first ever pics.
Back in 2010 a lot of drawings came out for a new road-going version of the Zonda R called the Zonda 750. There had already been a road-version of the Zonda R called the Cinque, and the 750 was a customized version of that car. It was built for the Al-Thani family, the emiri family of Qatar, and it was purple. It appears very similar to the car you see here, but a friend of the Jalop states that this is, in fact, a unique car built specially for Hamilton.
Breaking down the specs, this thing has a custom rear window, a unique roof scoop, and it has 760 horsepower. That's 71 more than the Cinque and on par with the most powerful Zonda of all, the 760RS.