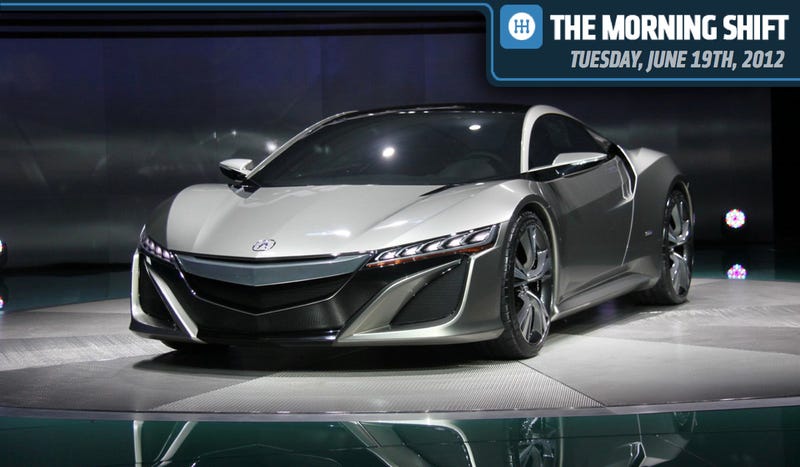 This is the Morning Shift, our one-stop daily roundup of all the auto news that's actually important — all in one place at 9:00 AM. Or, you could spend all day waiting for other sites to parcel it out to you one story at a time. Isn't your time more important?
---
1st Gear: The Beak Gets The Tweak
Oh, Acura. Your cars are still moderately average. Certainly, an Acura TSX Sport Wagon is a reasonable alternative to the Lexus ES. The Acura MDX is a competent handler and the RSX has always had a modicum of charm. Yet, for us to enjoy an Acura we'd have to look past the nose. At one point, the corporate beak was the cause of half the brand's walk-aways. Since then, they've toned it down and now Automotive News (sub. required) is reporting that the brand's new chief designer, Toshinobu Minami, is backing further away without fully committing to changing the design language. He told reporters "We concede that we went a little overboard at some points."