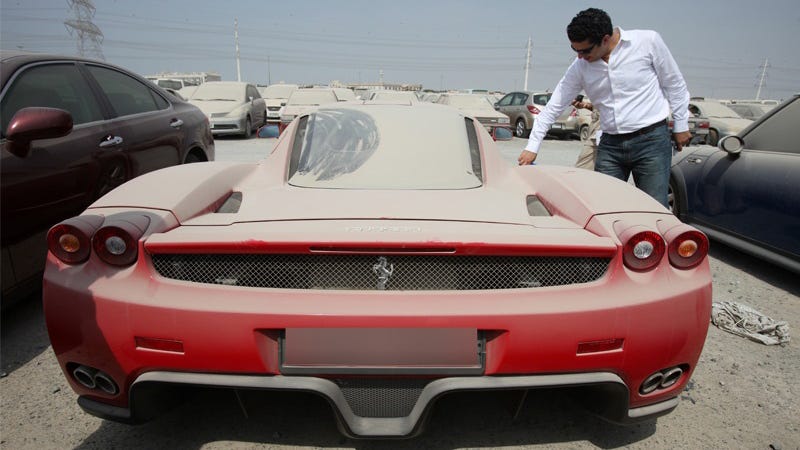 A British expat fled Dubai last year, leaving his $1.6 million Ferrari Enzo behind to gather dust. On Wednesday, it will go up for auction in what might be the most expensive police sale in history. Why did he abandon the car in the first place?
In Dubai, debt is a crime. Many debtors flee the country to avoid jail time, leaving behind cars and other property to bake in the hot sun. Dubai's traffic department director, Major General Mohammed Saif Al Zaffin, reports that this particular Enzo was wanted by Interpol and was left in a parking space twenty months ago after accruing too many parking tickets.
This Enzo isn't the first abandoned supercar in the Middle East –- a very sad Ferrari Mondial is excusable, but this Enzo, an NSX, and a Jaguar XJ220 left to the elements are just unbelievable.