Fueled by oil money and a societal abhorrence to permanence, Dubai is a disposable culture. Even, apparently, with super cars. Although the 1980 Ferrari Mondial 8 wasn't the most beloved prancing stallion to emerge from the gates of Maranello, Tom Bird at Crank & Piston didn't expect to find one slowly rotting away in the parking lot of a Dubai housing development. Here's his story and amazing photos of this abandoned and forgotten Ferrari.
Photo Credit: Crank & Piston
We were given the heads up to this Mondial by Niloy Choudhury on our facebook page. He'd spotted it last week looking rather sorry for itself and thought we might be interested in taking a took.
Photo Credit: Crank & Piston
G/O Media may get a commission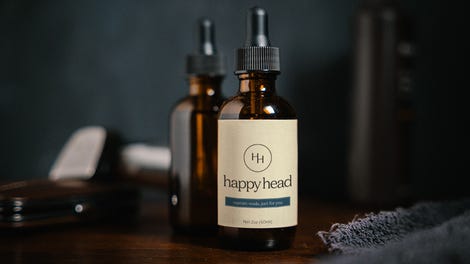 Now, I've lived in Dubai for a while and have gotten quite used to the fact that cars are generally left alone when parked up. My own project VR6 spent two years sitting outside in another housing development without so much as a scratch being put on the bodywork, so I was a little shocked to see quite how badly the Mondial had been treated.
Photo Credit: Crank & Piston
Half a breezeblock had been thrown through the windscreen and all the other glass had been shattered. Someone's had a go at removing the wheels as the rear right alloy is sitting at rather a jaunty angle.
Photo Credit: Crank & Piston
As we were admiring the Rosso Red beauty a local resident wandered by and told us that the Mondial had been sitting there since at least 2007 when she moved into the area. Apparently it had only been vandalised into its current state a few months back - it had just been slowly rotting away before then.
Photo Credit: Crank & Piston
And rot it certainly has - the once smooth and svelte Pininfarina-designed body, which was built by Carrozzeria Scaglietti rather than Ferrari itself - is suffering massively from tin worm. There are gaping holes in the roof, door panels and in the interior.
Photo Credit: Crank & Piston
Ah yes, the cabin. What was once a sumptuous 2+2 seater finished with tan-coloured Connolly leather is now a dusty flea-ridden home to the local population of stray cats.
Photo Credit: Crank & Piston
Just 703 Mondial 8s were built in its short lifespan between 1980-1982 before being replaced by the Mondial QV and its F1-inspired 4valves-per-cylinder engine.
Photo Credit: Crank & Piston
This US-spec Mondial 8's 2926cc 16valve 3.0-litre V8 produced a heady 205bhp when new (European-spec cars produced 214bhp), which was good for 230kph.
Photo Credit: Crank & Piston
Good Mondial 8s can fetch upto $20,000 now - though we expect the ship has well and truly passed on this one. The hassle of just dealing with all the red tape and paperwork on taking ownership of this car would be monumental and that's before you even consider getting it fixed up.
Photo Credit: Crank & Piston
Though the mass exodus from Dubai seems to be past us, there's still reminders like this hiding out in unloved corners of town. If anyone knows of any other cars rotting away, be sure to drop us a line.
See more gallery photos here.
Photo Credit: Crank & Piston
Tom Bird writes for Crank And Piston, highlighting the automotive culture heavily ingrained in the Middle East. This story first appeared on February 2nd, 2011.