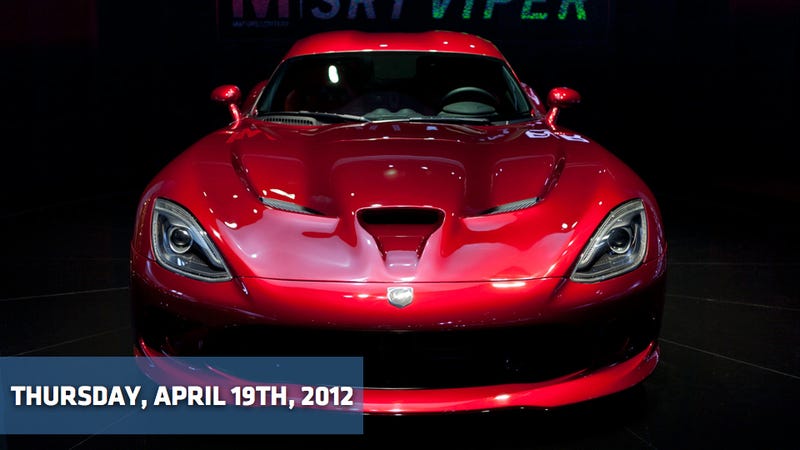 This is the Morning Shift, our one-stop daily roundup of all the auto news that's actually important — all in one place at 9:00 AM. Or, you could spend all day waiting for other sites to parcel it out to you one story at a time. Isn't your time more important?
---
1st Gear: Remember When Chrysler Was Going To Kill The Viper?
Peter Valdes-Dapena over at CNNMoney reminds us that the story of the 2013 Viper — is a pretty amazing comeback story. It's a car once counted as dead that came miraculously back to life — sort of like Chrysler itself. Remember back in 2008, Chrysler was ready to sell the Viper off as a platform to almost anyone who'd buy them. Then, a year later, it was alive again, and then it was designed after a naked woman. It was a rough ride since first being introduced in 1992 for the V-10-powered Dodge Viper (Oh yeah, remember when it lost that name last year?) — a supercar originally pushed by iconic automotive super-executive "Maximum" Bob Lutz, and despite an avid fan base was never a huge seller. "It wasn't until the new management came in that we looked at everything we had and I thought it was a good idea to say 'Hey, we have this car,'" said Ralph Gilles, head of Chrysler's SRT performance division. Read the full story here.