The Ford Mustang has been an essential part of the automotive world for forty-eight years. Not every one of those ponycars was exactly a classic, though. These are Jalopnik readers' picks for the ten worst Mustang special editions or trims.
Welcome back to Answers of the Day — our daily Jalopnik feature where we take the best ten responses from the previous day's Question of the Day and shine it up to show off. It's by you and for you, the Jalopnik readers. Enjoy!
Photo Credit: Cruis'news Magazine
G/O Media may get a commission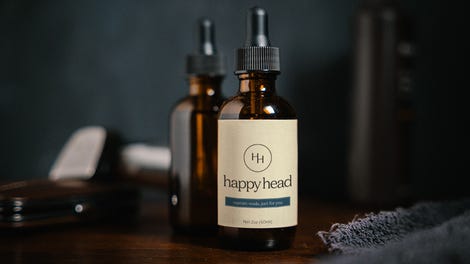 10.) 1979 Ford Mustang Pace Car
Suggested By: Drachen
Why it's a poor excuse for a pony: Great news: In 1979 Ford laid the miserable Mustang II to rest and introduced the now-classic Fox-platform Mustang. Not-so-great news: The event was marked with a truly silly-looking Indy 500 pace car edition. Even as far as stripes-and-stickers sets go, this one is painful. The car underneath would take some time to get back on the path of righteousness, as well.
Photo Credit: Didier Lahousse

9.) Ford Mustang California Special
Suggested By: Xander Crews, Proud of BOXER
Why it's a poor excuse for a pony: California is still the center of American car culture, but this misguided homage does the Golden State no favors. The focus group for this one apparently was done at an American Eagle store in a mall somewhere; a bit of flash but nothing that makes it faster or edgier. It's different (and more expensive) than the base model, but different is not always better.
Photo Credit: Joao Paulo Ferreira Maranhão

8.) Ford Mustang Ski Country Edition
Suggested By: shpuker
Why it's a poor excuse for a pony: The Mustang has always been a perfect complement to the sporty active lifestyle. Unfortunately, it's a fairly heavy and fairly powerful front-engined rear-driver, traits that are not perfect complements to driving in snow. This Rocky Mountain-area special (stripes and a ski rack, basically) was an interesting, if not exactly logical, exercise in early crossover marketing.
Photo Credit: High Country Ford Dealers

7.) 1969 Mustang E
Suggested By: DON_BOT
Why it's a poor excuse for a pony: The Mustang has never been simply about raciness and big power, although Ford sometimes tries to stretch the envelope a bit too far. Even before the 1973 gas crisis they tried to sell E (for economy) models, with an inline-6 and a galactically high 2.33:1 axle ratio. The success of the idea speaks for itself: About fifty were sold.
Photo Credit: Ford

6.) Ford Mustang 20th Anniversary GT350
Suggested By: JackTrade
Why it's a poor excuse for a pony: Two things: First, although a 20th anniversary is certainly worth celebrating, this is the first taste of the navel-gazing retro obsession that would become such a contentious issue down the line. Second, there's no reason the hardcore-racer GT350 tag belongs on this car. Carroll Shelby wasn't the only seriously annoyed party at the time.
Photo Credit: Ford via The Mustang Source

5.) Ford Mustang Sprint
Suggested By: stratity
Why it's a poor excuse for a pony: Done to commemorate the 1972 Munich Olympics, the Sprints were nothing more than a few trim items. These are as indicative of the increasingly stringent regulatory environment of the time as anything: no hotter motor, no tighter suspension, nothing to make the Mustang sprint-ier. Your call on whether extending this idea to other models mitigates the effect or just rubs it in further.
Photo Credit: Ford via The Mustang Source

4.) Ford Mustang Heat Edition
Suggested By: BFF-150
Why it's a poor excuse for a pony: The folks that work for Jack Roush are the last people you'd accuse of being lazy or operating in half measures, so this stripes-and-spoilers makeup job that they inflicted on an otherwise stock base Mustang is doubly disappointing. Justice does prevail, however: Only about a quarter of the planned 1000-unit production run ever saw daylight.
Photo Credit: RG09/en.wikipedia.org

3.) Ford Mustang King Cobra
Suggested By: StreetsideStig
Why it's a poor excuse for a pony: Given the truly sucky state of performance driving in the Seventies, manufacturers tripped over themselves to try and at least make their wares look exciting. The King Cobra heaped on the cliches by the cubic yard: plastic body panel extensions, then-daring alloy wheels, and the most obnoxious stickers that designers could create without barfing. Also: Handled okay, but a truly gutless engine.
Photo Credit: Nick Young

2.) Ford Mustang Ghia
Suggested By: stratity
Why it's a poor excuse for a pony: Winner, Car That Most Totally Lost The Plot. One would think that combining the ideas of "Mustang" (powerful all-American GT car) and "Ghia" (renowned Italian design house) would produce something special, a broad-chested hero in perfectly-tailored sportswear. Instead, we have this absurd luxe-lite cruiser that betrays every bit of its Pinto heritage and forsakes every known strand of Mustang identity.
Photo Credit: SoulRider.222

1.) 1974 Ford Mustang Mach 1
Suggested By: WarpedHorizon
Why it's a dark horse: The nadir. The ultimate letdown. The abdication. The top engine on the 1974 Mustang II was a 2.8-liter Cologne V-6, which was evil portent enough, but Ford's product planners still stuck with the Mach 1 tag. Thankfully they quickly realized the error of their ways and shoehorned a (strangled, but still real) V-8 in there. But it was done, and of such things are horrible reputations made. May they never again be so lost.
Photo Credit: Ford via The Mustang Source