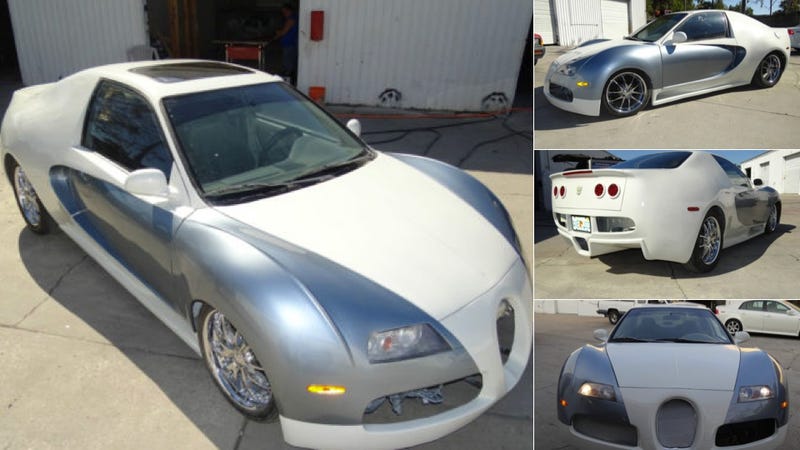 Some brilliant entrepreneur on eBay is offering a fiberglass body kit designed to turn your $1,600 mid-'90s Honda Civic coupe into the $1.6 million Bugatti Veyron for just $4,500. Buy it. Buy it now. You absolutely must.
"But Matt, don't you hate faux body kits on cars?" you could, potentially, ask.
Sort of. I loathe certain types of body kits, but am generally impressed by your average Fauxrarri or other Fiero/MR2 based product. They're hopeful in a very sad yet also entertaining way.