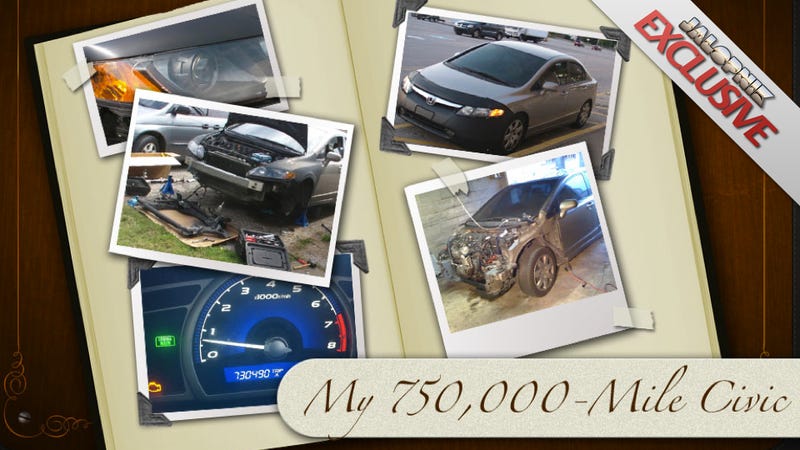 Surpassing 250,000 miles on a single car during its lifetime is a remarkable feat. Paul Habib, Jr. did that on his 2006 Honda Civic in just the first two years he owned it. This month, five years after buying it, he'll cross 750,000 miles. His goal? To hit over 1,000,000 miles.
This is the story of man, machine, and their ceaseless quest for long mileage glory.
The first thing to know about Habib, Jr. is his job. He delivers medical supplies and other items for a pharmacy in Kentucky. He lives near Evansville, Indiana and routinely drives to Murray, Kentucky on the southwest corner of Kentucky and then to Campbellsville in the central part of the state before returning home.
In an average week he used to hit around 3,600 miles, which means he drove the average amount an American motorist drives in a year in just three weeks. He's since chopped that down to around 2,700 miles a week. Habib, Jr. dismisses this gargantuan driving load as "Just cruise'n in Kentucky."
At the rate he's going what took "Million Mile Joe" LicCicero 22 years to do in his Honda Accord, Habib, Jr. could complete in just seven years.