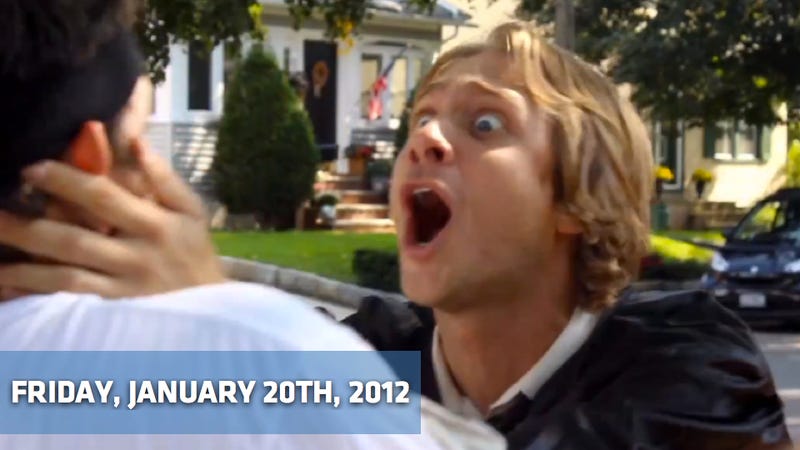 This is the Morning Shift, our one-stop daily roundup of all the auto news that's actually important — all in one place at 9:00 AM. Or, you could spend all day waiting for other sites to parcel it out to you one story at a time. Isn't your time more important?
---
1st Gear: GM Is The Biggest Automaker In The World... Again
General Motors announced final 2011 sales yesterday — 9.03 million vehicles worldwide. That allows GM to regain its spot as the world's top-selling automaker, besting both Volkswagen and a Toyota hobbled by floods, earthquakes and a tsunami. GM's deliveries rose 7.6% from 8.39 million in 2010, the company said on its website, topping analyst's estimates and exceeding the 9 million mark for the first time since 2007. Toyota, which ended GM's 77-year reign as the world's largest automaker in 2008, hasn't reported full-year results. Toyota has estimated that 2011 calendar year sales will decrease 6% to 7.9 million. All we have to say is: U-S-A! U-S-A! U-S-A! Now try not to fuck things up again, k?
---
2nd Gear: Chevy "Happy Grad" Is First GM Super Bowl Commercial, Joins Confirmed Cadillac ATS Ad
Zach Borst, a 26-year-old aspiring filmmaker from Long Island, N.Y., won GM's "Route 66" contest to create one of Chevrolet's Super Bowl ads. His film shows a new high school graduate who mistakenly thinks his parents bought him a new Chevy Camaro convertible for a graduation present only to have a neighbor drive it off in it. The ad contest launched last September and received 198 films, which Chevy ad folks narrowed to 33 finalists in December. Chevy is paying Borst $25,000 to use his film. General Motors has a total of five 30-second ad slots for the Super Bowl on February 5th. One of the slots has been confirmed to be used for a Cadillac ATS commercial — and a total of one or two of the slots will be used by this new Chevy commercial. We're also told by GM CMO Joel Ewanick that they may choose to run the much-loved tear-jerker Chevy dad ad from November in the remaining slots.