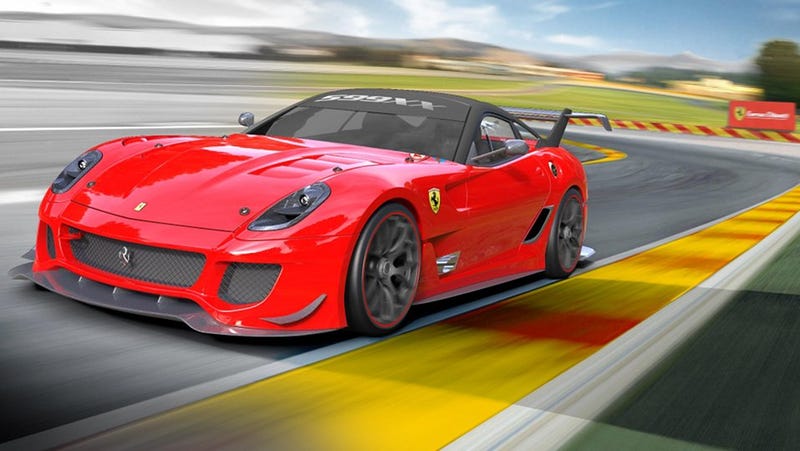 How do you make Ferrari's track-only, customer development project faster? A smidge more power helps, but the real difference is going to come from rear wings that rotate forward and back to adjust downforce front-to-rear based on steering input, lateral g forces, acceleration and speed. This is the next big step in supercar performance.
For those following along at home, the Ferrari 599XX is a track-only version of Ferrari's range-topping V12 sports coupe equipped with the highest power output and latest technological advances. A select few Ferrari customers get the chance to pay their own money to help the company develop future products.
In addition to the active aerodynamics, the Ferrari 599 XX Evolution sheds 77 Lbs and gains 20 HP, the latter thanks to a new side-exit exhaust. All the modifications together bump its Fiorano lap time down to just 1:15:00. That's a full second faster than the similarly track-only, but Enzo-based Ferrari FXX.