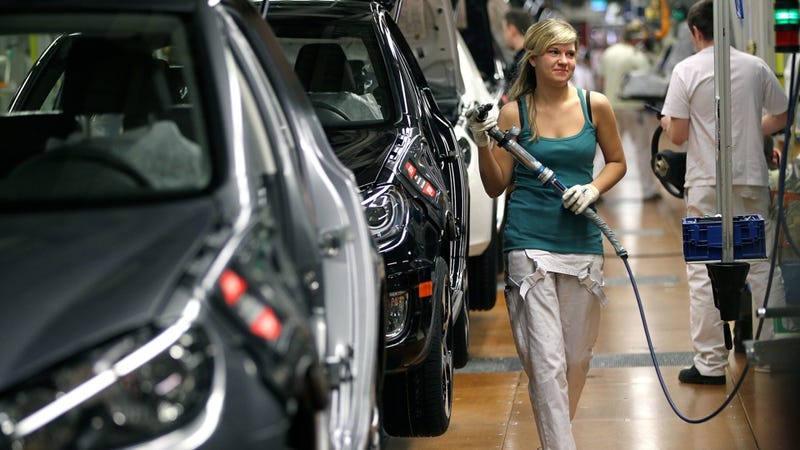 Today is Labor Day and as a salute to the men, women and robots that make our cars for us — both here and abroad — we're taking a look at some of our favorite stories about how our cars are made.
We've got everything here from the follies and foibles of UAW workers to — because everybody loves manufacturing porn — some of the most breathtaking examples of the beauty of modern engineering.
We've also included a couple of stories designed to provide a quick look at the future — and show why we're so worried about our soon-to-be-new Chinese auto-making overlords.
---