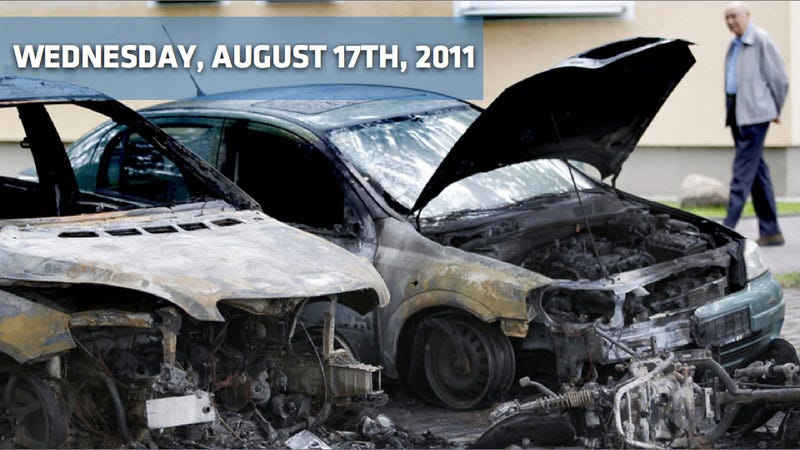 This is the Morning Shift, our one-stop daily roundup of all the auto news that's actually important — all in one place at 9:00 AM. Or, you could spend all day waiting for other sites to parcel it out to you one story at a time. Isn't your time more important?
---
1st Gear: Ford F-150 EcoBoost Pickups Make Their Own Movement
Ford's created a new Fiesta Movement-like challenge for the F-150 EcoBoost-powered pickup truck, kicking it off today on Facebook. Drivers in eight cities will put EcoBoost-equipped Ford F-150s in fuel efficiency challenge tests and community projects. So what will the winning driver get? Well, rather than a new truck, they'll instead get a year's supply of free Shell gasoline. But they'll also be representing their city — giving the average guy a chance to potentially win something too. The second part of the prize is that two Shell-branded stations in the winning driver's city will offer residents free regular-grade gasoline for two hours and 22 minutes on Sept. 2nd, in a nod to the 22 mpg the Ford F-150 EcoBoost achieves on the highway. Yes, that's right — if you live in Louisville, Ky.; Pittsburgh; Houston; San Diego; Orlando, Fla.; Denver; Kansas City, Mo.; and Raleigh-Durham, N.C., you could win some free gas. You can even help them win by playing against the other communities in showing your support in social media — like teh twitters, facebooks and youtubes. More info here.
---
2nd Gear: Sturm und Drang und 138 Burning Cars
Bloomberg reports this morning that arsonists have set fire to 26 cars in the German capital in the last two days, mainly from Daimler AG's Mercedes, Bayerische Motoren Werke AG and Volkswagen AG's Audi, police said today. That brings the total number torched this year in Berlin to at least 138, more than double the figure for all of 2010. Look, our whole "stop burning the cars" plea thing? Yeah, that goes for Germany too. Stop it now! Especially because I start getting worried every time I hear that Germans are burning things.