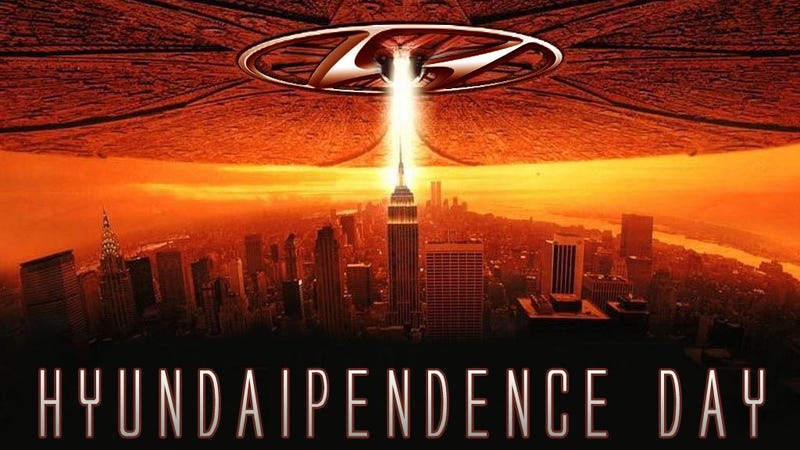 Through the first seven months of 2011, Hyundai and Kia have sold more vehicles to Americans than all European automakers combined, and are growing faster than any other automaker. Here's how South Korea's automakers have the rest of the world on the run.
It's not a great time to sell new cars and trucks in the United States, what with people not having cash or jobs or homes that are worth as much as they thought when they bought them with money they didn't have. Yet Hyundai has managed to see its car sales grow this year by an astonishing 23%, and Kia, its semi-autonomous car-partner budget brand, has increased sales by an even more staggering 28%. For each automaker, that's a record in sales growth. It makes sense. Each has a lineup of cars and SUVs with few weaknesses; the Hyundai Sonata and Elantra were the 9th and 10th-best selling cars in the country in July, while the Kia Sorrento cracked the top 10 for trucks.
Behind the success of the Korean automakers lies a combination of skill, luck and ass-kicking from a single man who's now among the world's most powerful executives. Here's a few reasons for their good fortune:
Source: Ward's Automotive
▪ Both have for the first time found a visual style that appeals to Americans. Hyundai's curved grille and waved body creases look handsome on the Sonata and work well enough on the new Elantra and Tucson that models which have yet to get the design language seem a bit stale. It may not wear well, but it's captured the moment.
Kia used to build sedans that looked like they'd been scavenged from Jaguar's recycling bin; now the Optima is arguably the best-looking midsize sedan, and far better than the wall of beige coming from former champions such as Honda. Even the 2012 Toyota Camrylooks so derivative the Kia and Hyundai sedans will still take its lunch money and ask why it keeps hitting itself.