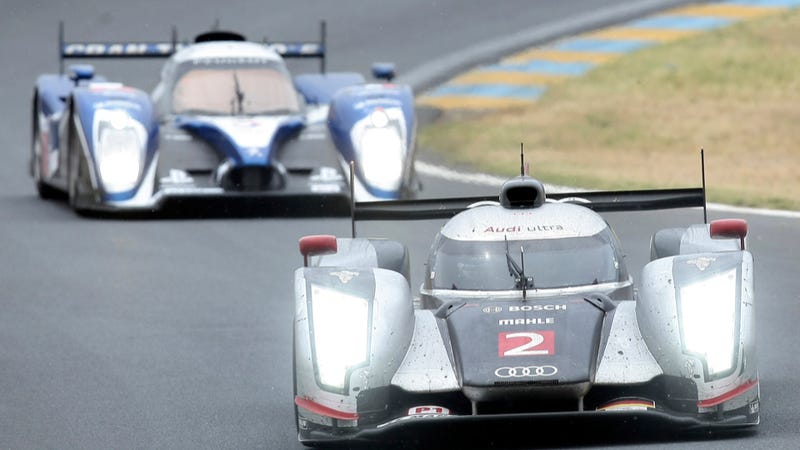 Endurance races are typically won by laps, but this year's 24 Hours of Le Mans was won by seconds after Audi and Corvette held of fierce competition despite crashing down to their final cars. The best racing, the biggest crashes, the closest times, and a very special victory for the Americans and Germans.
"Drama, excitement, all the way to the end" is how Radio Le Mans described the race and anyone watching the last few hours will signal their agreement for talking about this race for the rest of their lives.
In the overall race, it was the Audi R18 and the Peugeot 908 battling it out for the overall victory from the beginning. But after just a few minutes into the race Allan McNish in the #3 Audi R18 crashed out in spectacular fashion, followed later that night by Mike Rockenfeller in his Audi R18 destroying his car.