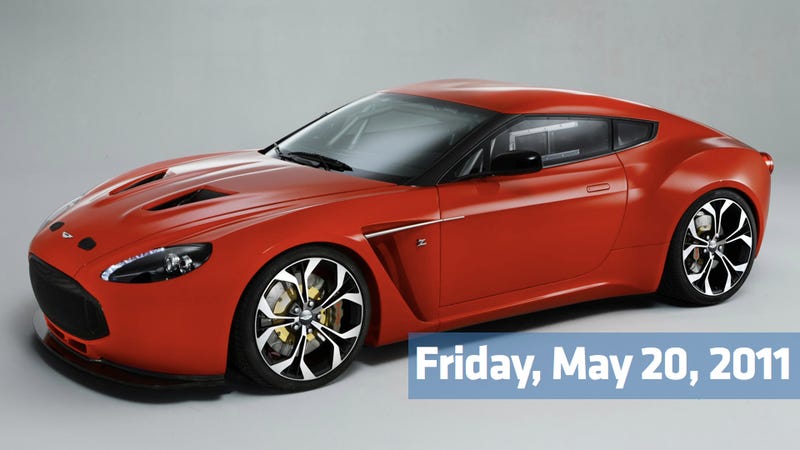 This is the Morning Shift, our one-stop daily roundup of all the auto news that's actually important — all in one place at 9:00 AM. Or, you could spend all day waiting for other sites to parse it out to you one story at a time. Isn't your time more important?
---
1st Gear: The U.S. government's new fuel economy labels meant to offer consumers more information about their new car's energy usage will not include the proposed letter grades, according to the Wall Street Journal. While environmental groups were all for the grades, automakers were not, and the technical issues of deciding what was really an "A" grade were too much for the bureaucracy.
---
2nd Gear:We called the Aston Martin Zagato V12 a lust object before we even saw the full car and, we're guessing by your inability to stand up, you agree with us. Aston Martin teamed up with design house Zagato on the 50th anniversary of the DB4GT Zagato to make another outrageously expensive but totally worth it custom. Based on the Vantage, an entirely new, muscular aluminum body has been dropped around the 510 horsepower 6.0-liter V12. An endurance racing version will join Glickenhaus and company at the 24 Hours of Nürburgring race following an appearance at the Villa D'Este this weekend. Though technically not for sale, your local Aston Martin dealer will probably be happy to take a deposit. More photos on Facebook.