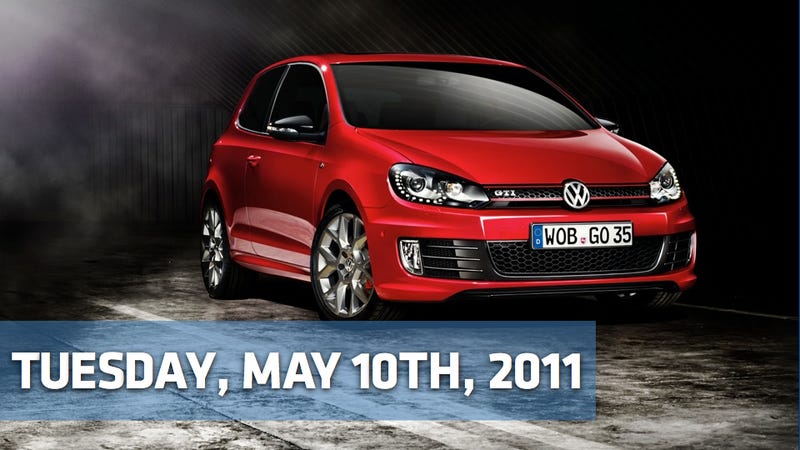 This is the Morning Shift, our one-stop daily roundup of all the auto news that's actually important — all in one place at 9:00 AM. Or, you could spend all day waiting for other sites to parse it out to you one story at a time. Isn't your time more important?
---
1st Gear: Former General Motors CEO Robert Stempel, who led the automaker from 1990 to 1992 after the tumultuous tenure of Roger Smith, has died at the age of 77. Stempel started his GM career in 1958 as a senior detailer in the chassis design department at Oldsmobile, being promoted to president and COO in 1987, then serving as chairman and CEO from 1990 until his retirement in 1992. Then, in 1993, Stempel came out of retirement to join Energy Conversion Devices Inc., as an adviser. He was named chairman in 1995. Shortly after Stempel became chairman, ECD partnered with GM and the company's nickel-metal hydride batteries powered the EV-1. So I guess he sort of built the electric car that his former company later killed.
---
2nd Gear: Meet the Golf GTI Edition 35. As the name suggests, it is a special edition marking 35 years of the loved-by-many hot hatch's existence. Details are slim, but the new hatch has sprouted an extra 25 horses from its turbocharged 2.0-liter four-banger, putting peak power at 232 bhp. No word on torque or the little guy's 0-to-60 time, but expect the GTI 35 to be a few fractions faster than the standard GTI (6.9 secs to 62mph), and slightly slower than the 266 bhp Golf R. The interior also gets a few tweaks, with a golf-ball gear-lever and '35' stitched into each of the part-leather sports seats. The new model will be unveiled at the Worthersee tuning festival in June and will go on sale in the UK towards the end of the year. Nein, we're probably not getting it — ze Germans don't believe we deserve it.
---
3rd Gear: Lamborghini has given its clearest indication yet that its Paris Show-stealing Sesto Elemento concept car will make it into low-volume production - and with the price tag of around $3 million we first told you about in December. Although Lamborghini boss Stephan Winkelmann still refuses officially to place the car's chances of making production at more than 50/50, company insiders say the Sesto Elemento is actually in the advanced stages of its development. What Winkelmann did confirm to Autocar is that the Sesto Elemento will have a 0-to-62 mph time of no more than 2.5 sec, less time than it takes for the 1183 bhp Bugatti Veyron Super Sport to get to 60 mph.