Lamborghini's new V12 flagship — the Aventador LP 700-4 — is a monumental leap forward from its previous top model, the Múrcielago. It's lighter, faster, more powerful, easier to drive and still edgy as hell. Is it the world's best value for supercar money?
Disclaimer: Lamborghini wanted us to drive the Aventador LP700-4 so badly they flew me to Rome, Italy, provided track time on a famous race course and supplied a motorcycle-cop team to guide our transport bus to the track. Baller lifestyle, thy name is police escort, bitchez.
Want to guarantee an ample supply of investment bankers? Stick a recent grad in a Lamborghini Aventador LP700-4 on an Italian F1 test track and flip on the green lights. Before you can say "non-convertible debenture," that son-of-a-bitch will be begging for the most boot-licking associate's job, slavering at the thought of a future $387,000 bonus that'll secure a base Aventador (before taxes and stuff). In fact, after I finish this, I'll be e-mailing my resume to Goldman Sachs. So long, middle class, and thanks for all the fish sticks.
Why is that? I mean, isn't the world lousy with supercars? Yes, except that the Aventador is also some sort of smart ballistic device; 700 metric horsepower of vertebrae-compressing, fighter-jet-on-meth, Annie-get-your-Atlas-V-rocket, sledding-down-the-Chrysler-building, somewhere-a-mongoose-is-weeping speed and quickness. Lamborghini says it can get from 0-60 in 2.9 seconds, but after a day of playing lead-follow with some very enthusiastic factory drivers in Gallardo Superleggeras on the 2.5-mile ACI Vallelunga Circuit, I'd bet my first Goldman Sachs paycheck there's an extra tenth in there somewhere. The new, shorter-stroke 6.5-liter V12 pulls so hard, that nearby objects compress like Flat Stanley into two dimensions.
G/O Media may get a commission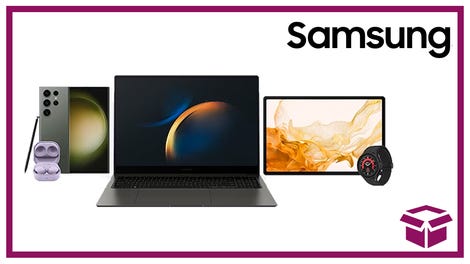 24 hour deals
Discover Samsung - Daily Deal
Also — between the massive Pirelli P-Zeros and the latest Haldex IV all-wheel-drive system — the Aventador generates enough traction to spin the earth in reverse, which sucks because spooling time backward to before the car even existed defeats the whole purpose of it. And yet, on the racetrack, the clean-sheet Aventador is a sweetheart, with a boundless capacity for ass-saving forgiveness that Saint Agatha of Sicily — who gave her name to Lambo's northern hometown of Sant'Agata Bolognese — would have envied, if envy weren't a mortal sin.
The Aventador testifies to how far electronic ESP technology has advanced. In Corsa mode, the system allows the tail wide latitude before clamping down, coordinating with the Haldex's 80 percent torque transfer to the rear under hard acceleration.
Did we, say, get on the power too early in corners to test it out? Naturally. It happens seamlessly and non-intrusively and, partly owing to the chassis setup, makes oversteer embarrassingly easy to correct. Now, don't tell our Lamborghini handlers – who strictly forbade us to uncouple the nanny — but I admit I was so brazen as to switch off ESP during a cooldown lap, just for giggles. I stopped giggling immediately to address a very correcty moment exiting the Torantino hairpin at turn 15. The '80s hair band Cinderella had it right; something about not knowing what you've got until it's gone.
We spent an entire day racing the Pirellis off these cars and only one guy went off the track (not me, mom). And the only reason he did was he was watching the pretty LCD speedo for a nice, round number instead of keeping a hawklike eye out for the approaching braking point. That's the thing. The Aventador leaves slow corners behind so quickly that anything but surgical focus at all times sharply increases the odds of suicide by car while you're trying to connect the dots on track.
As F1 engineers have known for a while, moving the shocks inboard reduces unsprung weight, separates wheel control from damping and allows for creative packaging. The Aventador is the first Lamborghini to use this kind of setup, which transmits forces from the wheel mounts to the four Ohlins coilovers by an assembly of rockers and pushrods. It works like mad to make the Aventador an immensely well-turning beast with hardly a hint of roll. Being as wide as a country mile helps here too.
At this level, any mere mortal moaning about the lack of a manual transmission in the Aventador must submit to a full psychological workup and possible shock treatment. It's just unreasonable, and not necessary for entertainment. In the sharpest, track-intended "Corsa" mode, upshifts from the rod-actuated 7-speed single-clutch Graziano box bang with racecar violence; one rod disengages, another engages and shifts happen in a near-F1 50 milliseconds. In "Strada" and "Sport" modes, the shifts occur with a bit less theater than the brain-rattling "kablam!" that happens at each upshift in Corsa, but what kind of fun is that? Moar racecar pleaz!
Part of the Aventador's clean-sheet design meant Lamborghini (with some help from Boeing and the University of Washington) created its own carbon-fiber monocoque body shell, using a combination of prepreg mats and braided carbon-fiber weave, which are best in areas requiring crash absorption. The cell weighs only 325 pounds and is the reason why the Aventador's chassis is 150-percent stiffer than the Múrcielago's. And so what if that investment banker stuffs his Aventador? Is it lights out for the body-in-white? Nope. Lamborghini is employing several carbon-fiber "doctors" who will swoop in on demand and fix even a badly damaged monocoque using techniques developed for aerospace.
In case you were wondering, there's not a ounce of Murcielago left in the Aventador. That's a good thing. In order to drive the Murcielago as gleefully hard as we were hammering the Aventador, you'd need the gene that turns off fear in mice. The one that makes some of them scamper straight into a gasoline fire.
Several Lamborghini reps, including achingly dapper company boss and wearer of the bitchinest handmade shoes ever, Stephan Winkelmann, iterated and reiterated that the Aventador was a Sant'Agata project, with no interference from Ingolstadt. Note the lack of VW/Audi-sourced direct-injection gear, whose inclusion might have increased efficiency, but would have upset the tight weight-and-packaging requirements of the car's super sports mission. Also note that Lamborghini engineers came up with that rod-actuated transmission, and then worked with supplier Graziano to make it real. Real good, that is.
Seven-hundred pferdestärke (that's 690.41 horsepower). That's the Pagani Huayra's turf. But think about how many Aventadors can you buy for the price of a single Huayra: Four. Three and a small villa in Umbria. Two and a two-bedroom apartment in Bologna. One and a farm in Tuscany. Not that an investment banker will get to enjoy any of that, what with the 100-hour workweeks, but who doesn't appreciate value for their hard earned zillions.
Even better, the Aventador goes where you point it, it won't let you miss a shift and the brakes won't lock up. Sounds like a deal.