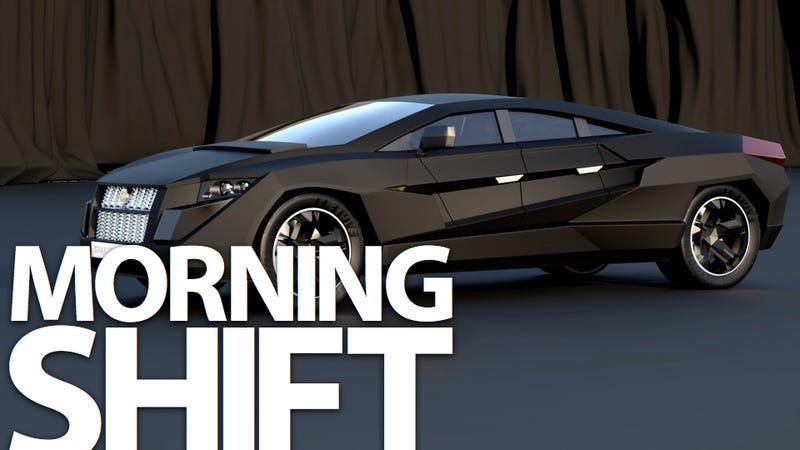 This is the Morning Shift, our one-stop daily roundup of all the auto news that's actually important — all in one place at 9:00 AM. Or, you could spend all day waiting for other sites to parse it out to you one story at a time. Isn't your time more important?
---
1st Gear: Caterham Cars will expand its sports car model line-up beyond its core Seven range following its acquisition by Formula 1 outfit Team Lotus. Plans by Team Lotus Enterprise, the Tony Fernandes-led holding company that now owns both Team Lotus and Caterham, include taking Caterham's existing Seven and SP.300/R models to new markets, prominent F1 exposure for Caterham, and Team Lotus F1 technology filtering down to Caterham's road cars. Fernandes confirmed that there "will be new models" from Caterham. "We've got lots of ideas that will be implemented in time," he said. "Our actions will speak and there's lots to look forward to." All I ask is that Caterham not try to turn the brand into a "lifestyle" brand or some-such rubbish like Lotus.
---
2nd Gear: The National Highway Traffic Safety Administration has expanded its investigation into whether the steel straps holding the fuel tanks on 1997-2001 Ford F-150 pickup can corrode and break, leading to a fire risk. Last September, the NHTSA was looking into 32 complaints among 1.4 million Ford half-ton trucks. Now, the NHTSA reports up to 2.73 million F-150 pickups from the 1997-2001 model years could be recalled. The recalls have stemmed from reports a fire can start if a dragged fuel tank ruptures from road contact or if the tank falls away completely, causing fuel lines and linkages to leak or break. This could, of course, lead to fiery death!
---
3rd Gear: That "thing" up top is the latest from Dartz, our favorite Russian tuner of ridiculous armored cars. The same shop that brought us a car with a whale penis foreskin leather interior — and one of our two Colbert Report appearances. Their latest creation is the Prombron' Nagel — a ridiculous car designed for pulling your ridiculous yacht. Seriously. The car is supposedly specifically designed to pull yachts — and do so with a tremendous amount of armored plating — obviously a huge demographic. Like all Dartz cars, the armor makes it "heavy enough ensure a smooth ride" — especially when towing yachts up to five tons in weight and up to 15 meters in length. But the best part from the press release is when we're told this car is "no heavyweight Ivan Drago" thanks to a claimed 2000 hp engine under the hood. I have no words to explain how silly this is — but I love it.
---
4th Gear: Toyota is set to make plug-in technology standard in the Prius — the world's top-selling gasoline-electric hybrid — starting in 2014, the Nikkei business daily said on Monday. The plug-in Prius, which will be launched in 2012, can be recharged from an ordinary household electricity outlet. Maybe they're just trying to boost themselves hire in the "most valuable brand" survey?