According to the BrandZ Top 100 annual ranking of the world's most valuable brands, Toyota's brand value jumped 11% to $24.2 billion, allowing it to overtake BMW, which was No. 1 last year in the automotive category.
Toyota Motor Corp. has regained its position as the world's most valuable auto brand — in a brand valuation calculator set up by Mlllward Brown Optimor, part of the WPP Group — despite the carmaker's massive recall campaign.
But, despite being the best of the car brands, Toyota didn't even break into the Top 25 of all brands — coming in at a paltry No. 27 behind such behemoths as Apple, Google, and IBM. Heck, they were even behind Wells Fargo, Oracle, SAP and friggin' Marlboro. This just goes to show you how little the average person on the street seems to care about car brands. Just sayin'...
And as far as 'merican brands go — only one made the top ten for cars cut, Ford, but they didn't even make the "Top 100" list. Here's the list:
World's most valuable car brands in $ billion; rank in top 100; % change
1.) Toyota $24.2 — 27 —11%
2.) BMW $22.4 — 30 — 3%
3.) Mercedes $15.3 — 50 — 12%
4.) Honda $14.2 — 56 — -1%
5.) Porsche $12.4 —66 — -3%
6.) Nissan $10.1 — 88 — 17%
7.) VW $7.4 — * — 6%
8.) Ford $7.4 — * —5%
9.) Audi $3.8 — * — 5%
10.) Lexus $3.7 — * —new
G/O Media may get a commission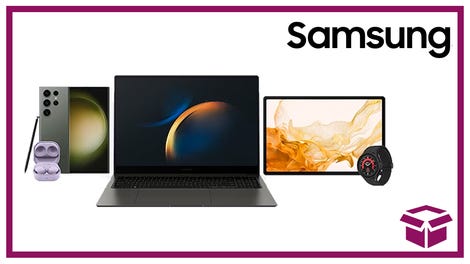 24 hour deals
Discover Samsung - Daily Deal
* Didn't' quality for the "Top 100"
And, if you're interested, here's how Brandz determines brand value:
■ First, the proportion of a company's earnings that is generated "under the banner of the brand" is determined. In the case of Coca-Cola, for instance, some earnings are not branded Coca-Cola, but come from Fanta, Sprite or Minute Maid. From these branded earnings, we subtract capital charges. This ensures we capture only value above and beyond what investors would require any investment in the brand to earn: the value the brand adds to the business. Earnings are then allocated to each brand in each country of operation. This provides us with a bottom-up view of the earnings of the branded business.

■ Only a portion of these earnings can be considered to be driven by brand equity. This is the "brand contribution": the degree to which brand equity plays a role in generating earnings. MBO establishes it through analysis of country-, market-, and brand-specific customer research from the BrandZ database. This guarantees that the brand contribution is rooted in real-life customer perceptions and behaviour, rather than subjective opinion. This allows us to capture differences in the importance of brands by category and by country, changes in customer priorities, and the role of brand versus other factors such as price and distribution.

■ In the final step, the growth potential of these branded earnings is taken into account. This provides an earnings multiple that is aligned with the methods used by the analyst community, and also takes into account brand-specific growth opportunities and barriers.