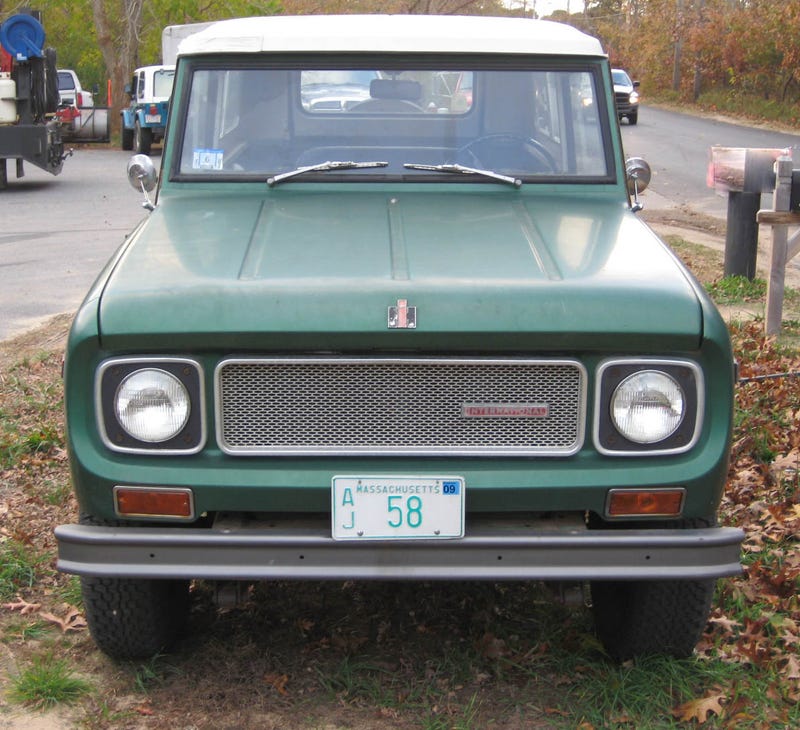 Welcome to Found Off The Street, our look at cars found on the cape that rust liked so much it decided to summer there; Cape Cod, MA. Today we have a 1970 International Scout 800A.
Last week's 1973 Volvo P 1800ES got some Jalop love even though (or perhaps because) it was a little rusty and needed some love. This week's FOTS is something even more rare than the one of 8,077 Volvo 1800ES; a rust free International Scout in the Northeast. Defying the IH logo on its hood and the 70s era Massachusetts license plate, this original 1970 Scout 800A has avoided the rot that usually comes with these two badges of honor.
Unlike the pair of Scout IIs we saw a couple weeks ago in FOTS this week's 1970 International Scout 800A is from the first generation of Scouts. Although this 800A was close to the end of the first generation Scout's 10 year production run, the 1971 800B was actually the last model of the "Small Scouts" produced. The first Scout 80 was available in late 1960 for the 1961 model year. In 10 short years, the Scout earned itself a reputation as a hard working, go anywhere vehicle in stock form which contributed to the popularity of the Scout IIs.