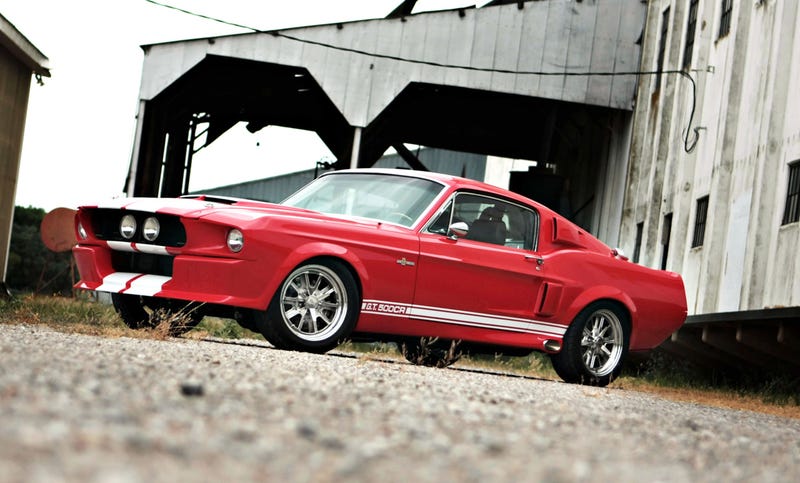 No bondo. No scratched-out VIN plates. No tacky graphics. In a market that encourages brainless restomods, the Classic Recreations 1967 Shelby GT500CR is that rarest of beasts: a thoughtful car. Not like thoughtfulness matters when you let 545 hp loose.
Full Disclosure: Classic Recreations wanted us to drive the '67 GT500CR so much that they flew us to Oklahoma and fed us applewood-smoked brisket. As Texans, we can endorse the latter but reserve comment on the former.
The world of vintage rebuilds exists mostly to sell cars to Russian "businessmen," stuffed-wallet pension-funders, or bored CEOs who think it's cool to wear a Ferrari hat while driving a Ferrari. If the average restomod is boring, derivative, or outright criminal, it's only because that's what most buyers seem to want.
On that note, discovering that the Classic Recreations GT500CR isn't a knockoff fiberglass shell "updated" with a thousand LEDs is a pleasant surprise. Classic Recreations' vehicles are approved by Shelby American, they sport Shelby serial numbers, and they're signed by Carroll Shelby himself. After the company's bad experience with Unique Performance, it seems that ol' Shel is being more selective about who uses his name.