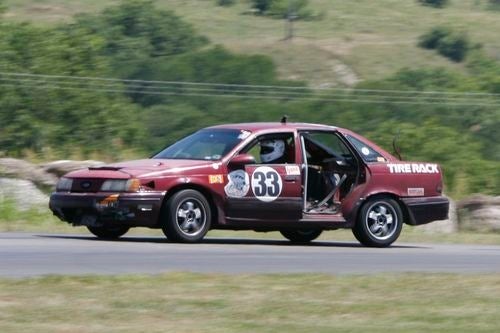 S
Plenty of action at the first annual North Dallas Hooptie LeMons in Decatur, Texas; while the 200-horse Dauphine was a DNS and the SHO-powered Mustang done blowed up, we've still got a Taurus SHO in the lead.
Yes, the Red Rocket Ratnest SHO, winner of the 2010 Gator-O-Rama LeMons, is leading the race by seven laps. Not only has this car managed to avoid gettin' blowed up (the fate of about 90% of LeMons SHOs, but the Ratnesters tempt fate by driving it to the track. If ever a team deserved multiple LeMons wins...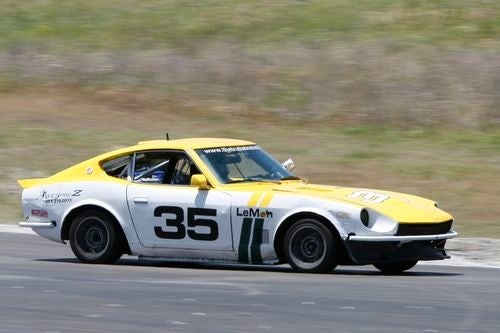 S
In second place... what the hail? It's the Index of Effluency-winning LRE Datsun 240Z, captained by LeMons Legend Troy. What's next, peace in the Middle East?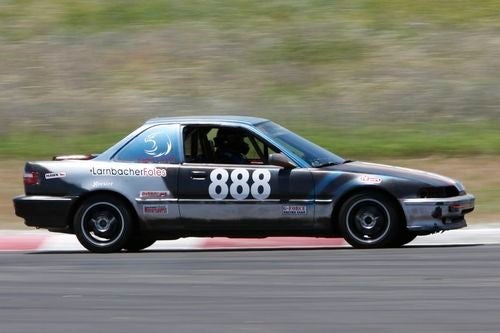 S
In third place, the Lambacher Foles Racing Integra. Will its head gasket hold together long enough for it to narrow the gap separating it from the first two contenders?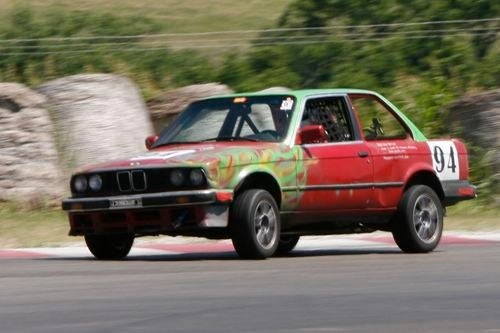 S
In fourth, the Race Hard Race Ugly #94 BMW E30 hopes to grab some of the glory earned by its partner, the two-time LeMons-winning Race Hard Race Ugly Soot E30. It's 15 laps back, but a lot can happen on Sunday!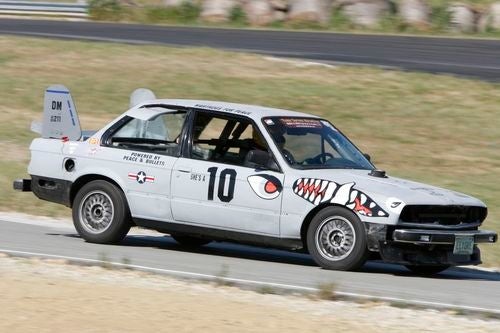 S
Just one lap back of Race Hard Race Ugly is another E30: the Warthog Racing 325e.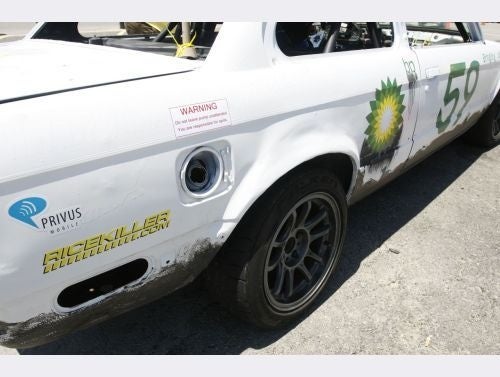 S
While all that was going on, the BP-themed Serious Business Motorsports E30 got black-flagged off the track for a huge fuel leak! We couldn't make this stuff up, folks!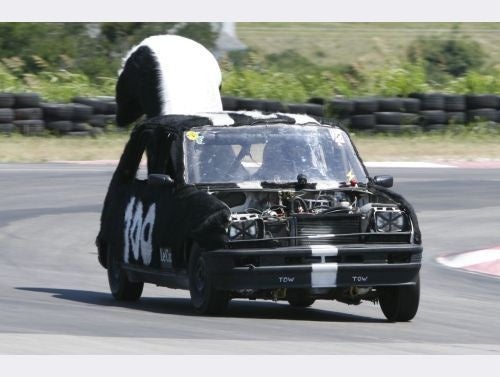 S
The Pepe Le Pew Renault Le Car, which we last saw upside down at MSR, currently sits in 66th place (out of 85 cars). Check out that tail!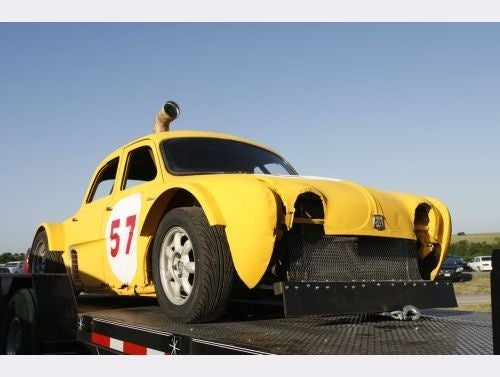 S
The Duratec-powered Dauphine wasn't ready in time for the race, but we expect to see it in full Franco-Dearborn effect at the Yeehaw It's Texas race.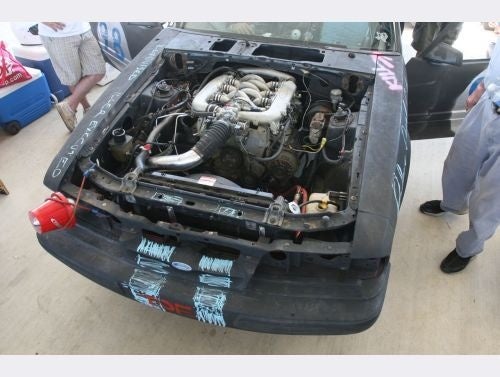 S
OK, so dropping a git-blowed-up-prone Yamaha V6 into a Fox Mustang isn't exactly the easiest path to trouble-free racing. Who cares? Sure, the SHO-Stang done blowed up early and often, but it was totally worth it.
Thanks to Nick Pon for the great photos!
Disclosure: Murilee Martin gets paid crazy baksheesh for his work on the LeMons Supreme Court.