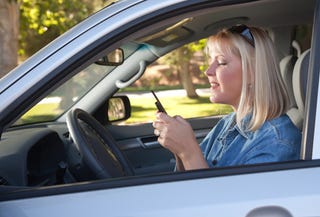 InstaVin, a new text-message-based accident-history report search system, launched last week. It offers quick information for prospective buyers at a lower cost than CarFax or other competitors. The system is temporarily free, and Jalopnik tried it out.
The two current leaders in the accident-history reporting market are CARFAX and AutoCheck, both offering detailed accident, service and other car history data for $34.99 and $29.99, respectively. Another service, MobileTrac, hopes to cut into the market with accident reports for $1.99 and vehicle history reports for $6.99.
At the center of this move is InstaVIN, which allows consumers to text a car's vehicle identification number to INSTA and get a report back in a few seconds. Here's one we tried for Sam Smith's Honda CRX.