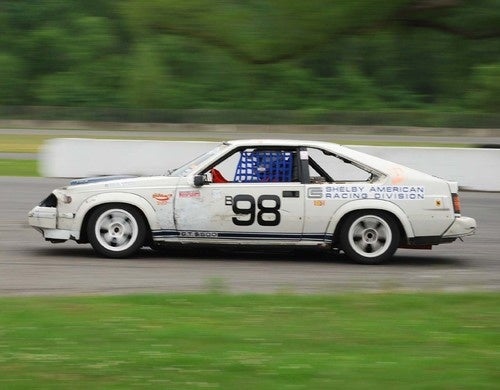 S
We just got back to the hotel after plowing through another crawfish feast served by the Chauvin Cajuns... which we really needed after all the excitement of the day's racing. The Celica that won last year leads... for the moment.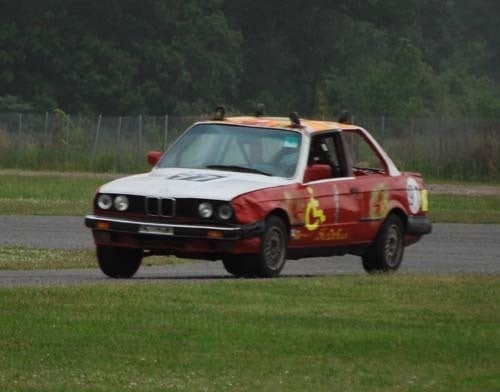 S
However, the GT$500 Toyota team seems unlikely to hold onto the lead for long when racing resumes at 9:00 AM Sunday, because drag-race fever induced them to bolt slicks onto their Celica and shoot for the Best LeMons Dragstrip Elapsed Time award. Cue sound of axle snapping... at 10:00 PM in rural Louisiana. They're trying to track down a replacement, but we can assume that the E30 currently holding the second position— also a past LeMons race winner— will be the leader a few minutes into Sunday's race session. Oh yeah, did we mention that this BMW knocked out a 14.8 second quarter-mile run at the drag strip? Check in later for more about the Second Annual LeMons Drag-O-Rama.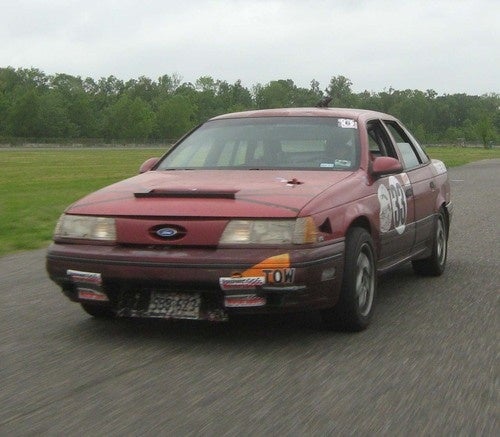 S
In third place, we have another past LeMons winner, the Red Rocket Ratnest Taurus SHO.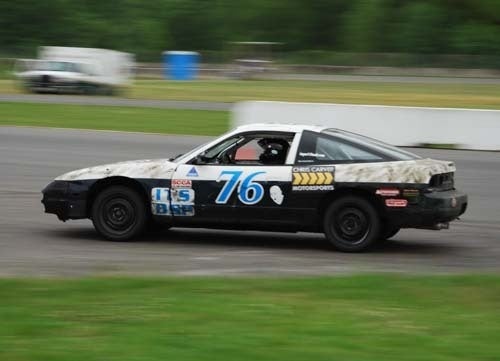 S
In fourth place is the TWSS Racing Nissan 240SX. At 23 laps behind the leader, the Nissan is a semi-long-shot... but a lot can happen on a race track.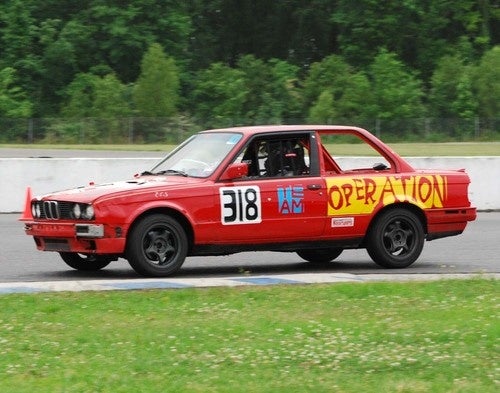 S
Another E30 in the top five? Yes indeed, the Operation 318i sits in the #5 spot! In fact, six of the top nine teams are running E30s.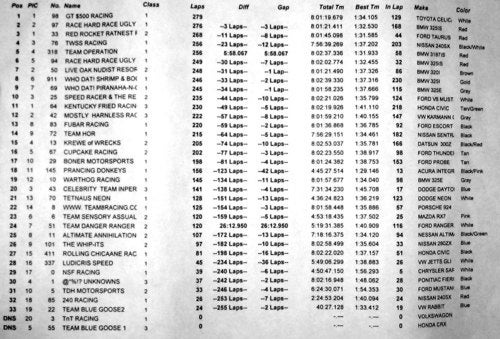 S
Here's a list of the standings; with only 33 cars starting (and at least a half-dozen now kaput), the track should be wide open for racers who want to make their move on the leaders.