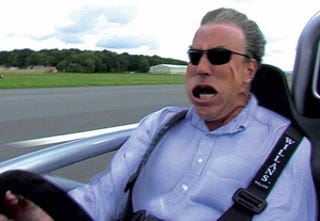 Top Gear's Jeremy Clarkson is everyone's favorite unapologetically egotistical car critic. Rarely does one of his reviews emerge without containing something eminently quotable. Here are 25 of his best and most obnoxious emissions, courtesy of Ridelust.
Click through the gallery to see what the king of obtuse metaphors and bombastic
overstatement has to say about the item in each image. Or, because we don't want to be a bunch of pageview whores, click here to see the whole list on one page.