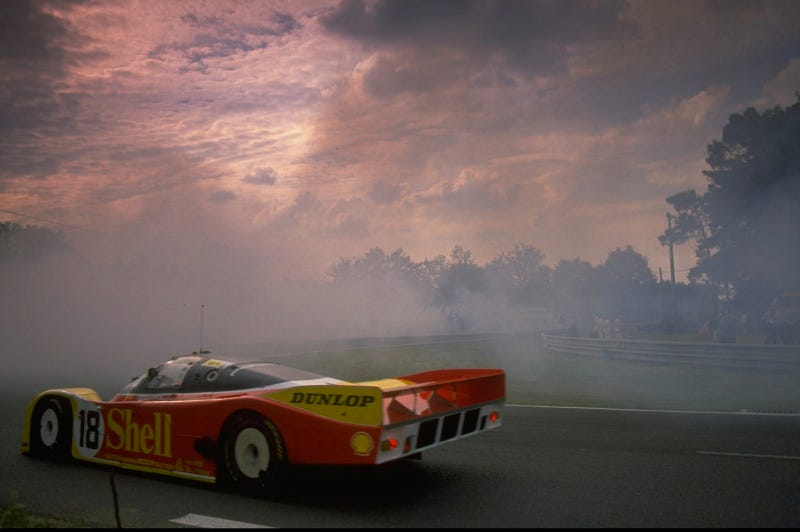 It's big. It's fast. It's held the lap record on the Nürburgring for 27 years. Ready?
There is something awesome and terrifying about the slow yet relentless way Porsche came to dominate sports prototype racing. The 24 Hours of Le Mans used to be a Ferrari game. So much so that in the early 60s, proper development would not start on their Formula One car until June, until Le Mans was in the bag. It was always in the bag. At least until Ford swaggered in with a car you may have heard of: a certain GT40.
Meanwhile, making steady progress year by year, Porsche were building away at their own prototypes. In 1969, they produced the 917, an absolutely terrible and undriveable car. Then they fixed it and it won everything and it became the Turbopanzer and—oh my god it killed Can-Am!