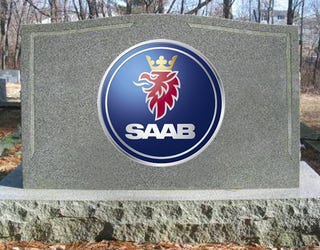 GM announced moments ago they couldn't seal a deal to sell Saab, its 62-year-old Swedish brand. As a result, the brand's officially dead, with GM starting a three month "orderly wind-down of Saab operations."
On the conference call we were told GM has a total of 218 franchised Saab dealerships. All will, obviously, be shut down.
UPDATE: What Will Latté-Swilling Liberal Northeasterners Drive Now?