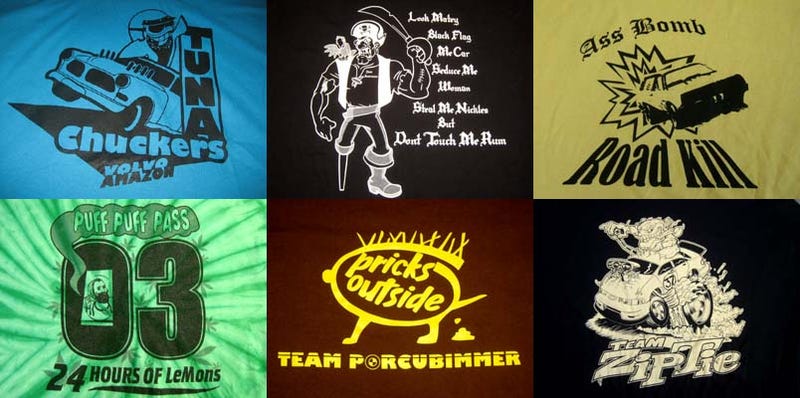 Someday, when the 24 Hours Of LeMons is bigger than NASCAR, the custom T-shirts created by LeMons teams in the early days of the series will be valuable collector's items. Let's check out a sampling!

Team T-shirts have become a LeMons tradition, and we're seeing more and more at every race. Some are clearly designed by graphics pros, while others appear to have been stamped out using carved potatoes as "printing presses" and dirty 90-weight gear oil as "ink."



The teams wear them with pride, give them to their supporters, and swap them for the shirts of other teams.



They also give them to the LeMons Supreme Court Justices in order to lubricate the gears of justice, which is why I have so many in my collection. The Team Puff Puff Pass shirt above (issued by the doobie-enhanced Civic team that won the Yeehaw It's Texas '08 race's Most Redneck Fix trophy) gets a lot of use in my sartorial rotation.