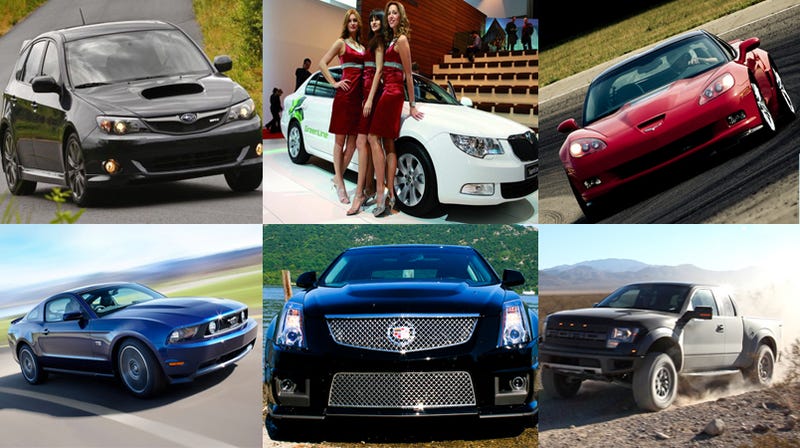 With 2009 just days away we thought it best to ask you what new car you loved the most this year. To help, some of the staff has put together their answers below.
If you haven't noticed, we're a somewhat eclectic and eccentric bunch of car nuts, so deciding on one vehicle was impossible. Instead, we've got some favorites from a sampling of our staff. To make things easier on our more literal readers, we've divided the question into your favorite car on sale this year and your favorite car which debuted this year but may or may not yet be on sale.
Ray Wert: 2009 Corvette ZR1 / 2010 Pontiac G8 ST, 2010 Chevy Camaro SS, 2010 Honda Insight
I'd go with the 2009 Corvette ZR1 as my favorite new car of 2008. GM has brought high horsepower to the masses, with the power, cornering ability and exterior looks able to make any supercar fanboy happy. The car revealed this year that's got me most excited is a three-way tie — the 2010 Pontiac G8 ST, the Chevy Camaro SS and the Honda Insight. The first two are obvious. The third? Because it does the exact opposite of the ZR1 — it brings high fuel economy to the masses — and that's pretty cool too.