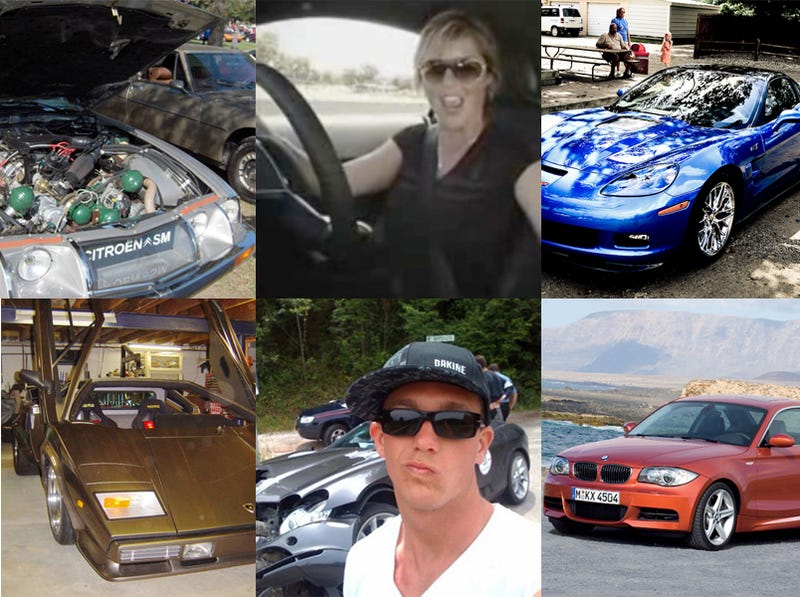 We're proud to host the best commenters in the automotiverse. Don't believe us? Read any of the comment threads from Jalopnik's ten most discussed stories from 2008 below.

Yesterday we ran our list of the top automotive stories of 2008 and earlier we ran the most popular stories list. Now we get to move on to another favorite "year in review" list — the ten most discussed posts of 2008. These are the stories you, our readers, found so fascinating or controversial you couldn't stop talking about them. Are the stories you couldn't surf away from on this list? Let's hear what you have to say in the comments below. Additionally, as we tried to do with the earlier list, we've tried to divine what these stories say about the average Jalopnik reader at the bottom of the list.
Click On The Images Below To Read The Stories

If there's a common thread in the most popular comment threads it's automotive knowledge, followed closely by a strong desire to share hilarious and absurd stories. These posts feature our commenters sharing some piece of obscure automotive knowledge, like the existence of a rare and spooky looking Chrysler, or retelling a strange experience, like getting a diesel Peugeot up to 120 mph downhill with a tailwind in rural Kentucky. Most of the comment threads above read like a weird and wonderful oral history, an organic artifact of our shared car culture. They may not be the most popular stories, but they sure make things more fun 'round these parts.