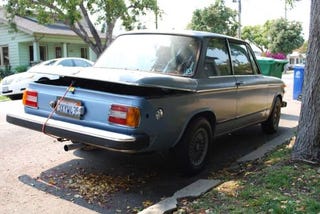 Welcome to
Down On The Street
, where we admire old vehicles found parked on the streets of the Island That Rust Forgot: Alameda, California. BMW 2002s aren't hard to find on the island, and we've seen
this '72
,
this '73
, and
this '75
so far. I've built up a mini-stockpile of 2002 shots, so let's check out another '75 Bavario-Alamedan today.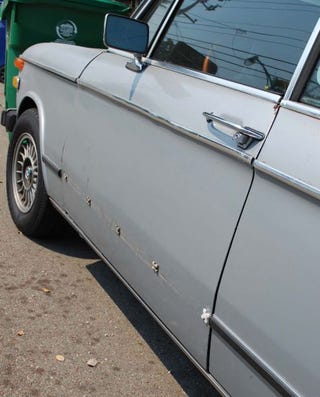 This one's rough, but it's more "fixer-upper" rough than "downward spiral" rough, if I'm guessing correctly. It doesn't seem to drive much, but it has the look of a car with some spare parts waiting for it in the garage… and someday they'll be installed!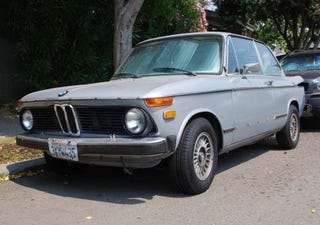 1975 is the newest a California non-diesel vehicle can be and still be exempted from the dreaded emissions test. That means that you can do something to upgrade the horsepower on this car from the factory 98 to a number with three digits, all the while staying legal. With all those junkyard 3-series engines available for next to nothing, the owner of this car has plenty of affordable and fun options to choose from. How about
Megasquirt with dual throttle bodies?
Once you're done checking out the gallery, be sure to vote in the 1975 DOTS poll- remember, they're all smog-exempt here in the Golden State!