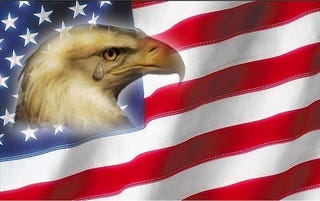 We just read Car & Driver's recent salute to five vehicles demonstrating all that's right and good with American car companies. Although they're right to be pointing out five great products, the Amerigasmic rah-rah fest left a bad taste in our mouths. Not because it's slightly sycophantic, but merely because it's too easy a list to create. There's just far too few American vehicles that show off the good, and so many that show off the bad. Frankly, we could do a list of the five cars that make us not want to buy American, but we're much more interested in helping our automakers help themselves by pointing out what's ailing them. Without further ado, here's our continuation of this weeks Jalopnik Automotive Amerigasm with the five reasons why we're not proud to buy American cars.
5. Poor Product Planning

Think of a 2009 or 2010 model that you're excited about. Is it a big truck or a bland mid-size sedan? Probably not. But if you want to buy American, that's mostly what you've got to choose from. Not only are the Ford F-150 and Dodge Ram bigger and more powerful than ever, it's increasingly looking like consumers are moving away from them, with the Honda Civic replacing the F-150 as the country's best-selling vehicle last month. Wait, consumers want cars that are not only well-engineered, well-priced and high-quality, but also good-looking, good-driving, practical and fuel-efficient? Who would have thought? Foreign automakers, that's who.