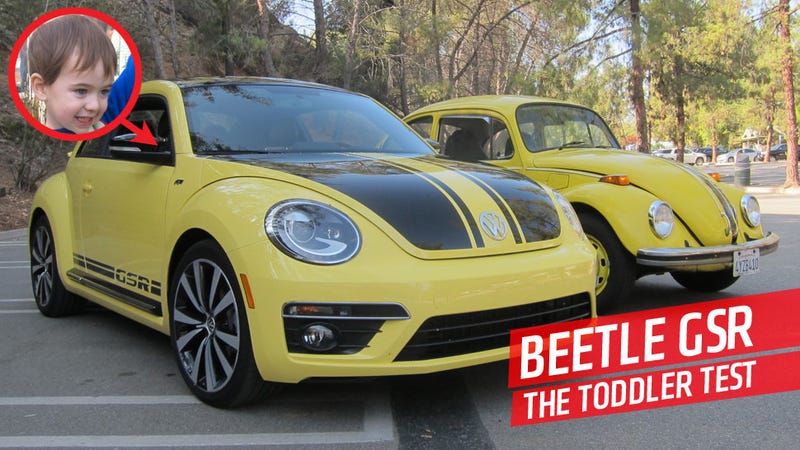 Have a baby? A toddler? Looking at crossovers and minivans and SUVs, probably in silver or white? Knock it off, right now. Because this, a bright yellow Beetle with black stripes, is one of the best baby cars you can buy. Because deep down, fun for kid and parent beats practicality, and somewhere inside you know that's true.
I suppose I should be up front here and make it clear that absolute objectivity is going to be tricky with this one. A car company gave me the keys to what certainly looks and feels like a modern version the car that's been my partner for decades. But I'll do my best to be detached as I see how this Beetle hauls my kid around.
Oh, who am I kidding? I was ecstatic to get one of these. And while I know, intellectually, that Volkswagen has based the color scheme of this limited-edition (3500 copies) Beetle GSR on the old 70s Yellow and Black Racer, and this Beetle has vastly more in common with a Golf than my old rattletrap, the similarity of the color scheme to my own old Beetle has most likely clouded whatever perceptions I have. You should see how many of these side-by side pictures I ended up taking.