The World Endurance Championship is the best racing series that nobody in America really talks about. Half the time, we don't even get an edited recap of the races on TV in the United States. Naturally, adding another American race make sense. Here's why.
The best known endurance races in America are the ones we host ourselves: the 24 Hours of Daytona, the 12 Hours of Sebring, Petit Le Mans. We pay a lot more attention to United SportsCar because, well, it's here. And guess what? WEC's 6 Hours of Austin that was here got more attention from the American media than usual, complete with the race being shown on TV for a change.
Americans are geographically loyal to a fault. There's a lot of great racing that doesn't even get airplay here because there's a full day's worth of NASCAR pre-shows, Sprint Cup feeder series races and recaps to show, and by golly, that all went down in North Carolina instead.
So, if we want a series to grow in America, we need to have it here more often. Keep the 6 Hours of Austin because it's a brilliant good time, but add at least one or two more races somewhere else on the continent.
G/O Media may get a commission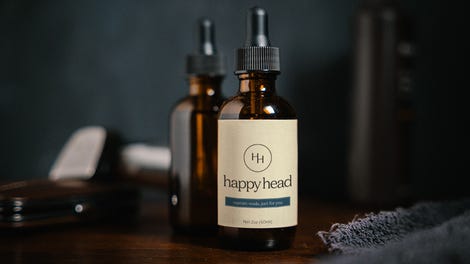 I don't think that's an unreasonable ask, either. America is huge, and WEC's schedule of eight races a year is a tad sparse, especially compared to Formula One's twenty races a year or United SportsCar's twelve. In 2015, Europe gets four WEC races, Asia gets two, and the Middle East is the only other region with one race. WEC adds a Nürburgring race next year, but disappointingly loses the 6 Hours of São Paulo at Interlagos.
A ninth race held in America somewhere makes sense. Space it out a fair distance away from Austin so as not to eat too much into the attendance at the one WEC race we already have, and we're golden. (Even better if it'd be a twelve-hour race to break up the string of six-hours.)
Austin's WEC race had some teething problems over lower attendance and insufficient promotion, but it's gaining momentum and definitely needs to stay. Putting the crazy spaceships that run in WEC on the only Grade 1 track in the country is absolutely the best use of it, and the open paddocks of the combined weekend with IMSA make it one of the best events held there.
So, where does race #2 go? Sources point to Indianapolis. According to Racer, the FIA WEC has been meeting with Indianapolis Motor Speedway president Doug Boles to discuss the possibility of a future round at the circuit.
Boles had this to say to Racer:
Sports cars are something we're taking a serious look at. We'd love to have sports cars back at the Speedway; it would need to be a standalone race, and after having the Grand-Am series here for the first time in 2012 and 2013, and that turning into the IMSA series this year – all as part of the NASCAR weekend. But it wasn't fair for them to come in and fit their event into essentially a day and a half and race on Friday. We'd really want to see sports cars have a full weekend of their own at Indianapolis.

We haven't focused completely on what it would be; we'd welcome the WEC or IMSA, or both, and we'd definitely want to do it in 2016, if we can make it happen, because we're celebrating the 100th running of the Indianapolis 500 and with so much history and innovation surrounding the track, high-tech sports cars would fit perfectly into everything we're working towards a little over a year from no.
A combined sportscar weekend with IMSA's series on the reworked IMS road course, similar to COTA's Lone Star Le Mans weekend for WEC, would likely be the goal.
Although I would love to see WEC return to one of our historic endurance weekends at Sebring, Daytona or Road Atlanta, Indianapolis' history and following makes it a decent option, too. Indianapolis' celebration of the 100th running of the Indianapolis 500 in 2016 also makes it the perfect opportunity to break from the WEC's usual six-hour format and do something special. Longer run time! Night racing! I'm excited to see what this might entail.
Most of the diehard endurance racing fans I know got that way because they've been to a race. It's an experience every racing fan should put on their bucket list.
Locations in Canada and Mexico are also on the WEC's short list, but I'd argue that fans in those countries already embrace non-oval motorsports pretty well. If WEC wants to grow their format in this part of the world, the best place to do it is in America at a historic track that people want to visit regardless of what's going on there. That's why Indy isn't a bad choice. The town embraces that circuit and their long motorsports heritage, and coinciding with the Indianapolis 500's big milestone would work extremely well. I'm pretty sure you could have a Barbie Jeep racing weekend at Indy and fans would still show up.
If Ford enters WEC in 2016, too, the timing for another American race on the schedule is even better.
I know we've got 2015 ahead of us, but I think I'm really looking forward to 2016 instead.